A groundbreaking event was recently held at Brown Park, situated at 1234 E Pond des Mouton Road in North Lafayette, Louisiana. This marked the start of construction for an enhanced sports complex designed to become a flagship competitive venue within the city of Lafayette.
The improvements to Brown Park include a complete reboot of the park. We are talking about a full renovation! You can see from our aerial drone shots that the park has been leveled down to nothing, which is sad yet satisfying at the same time.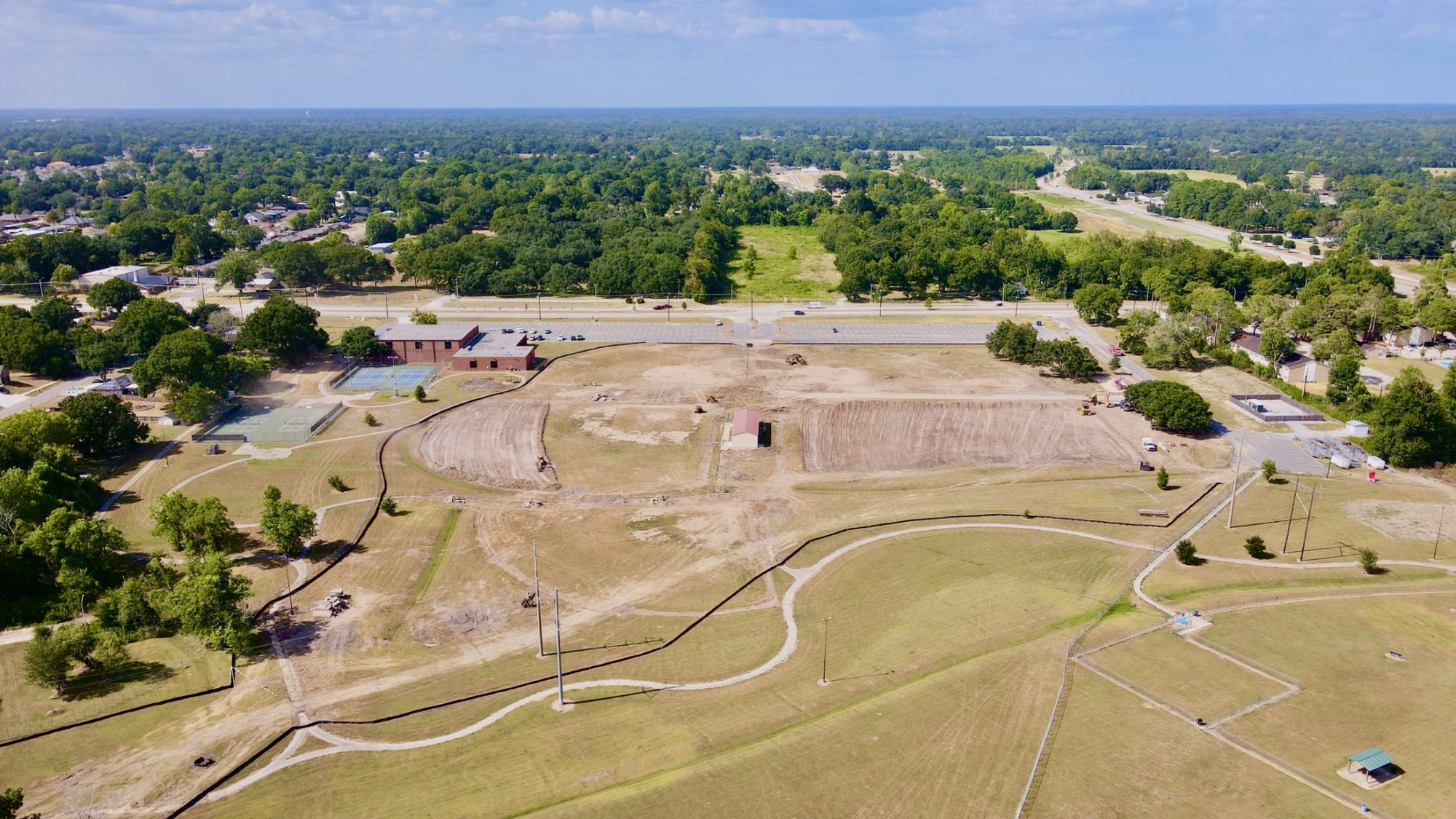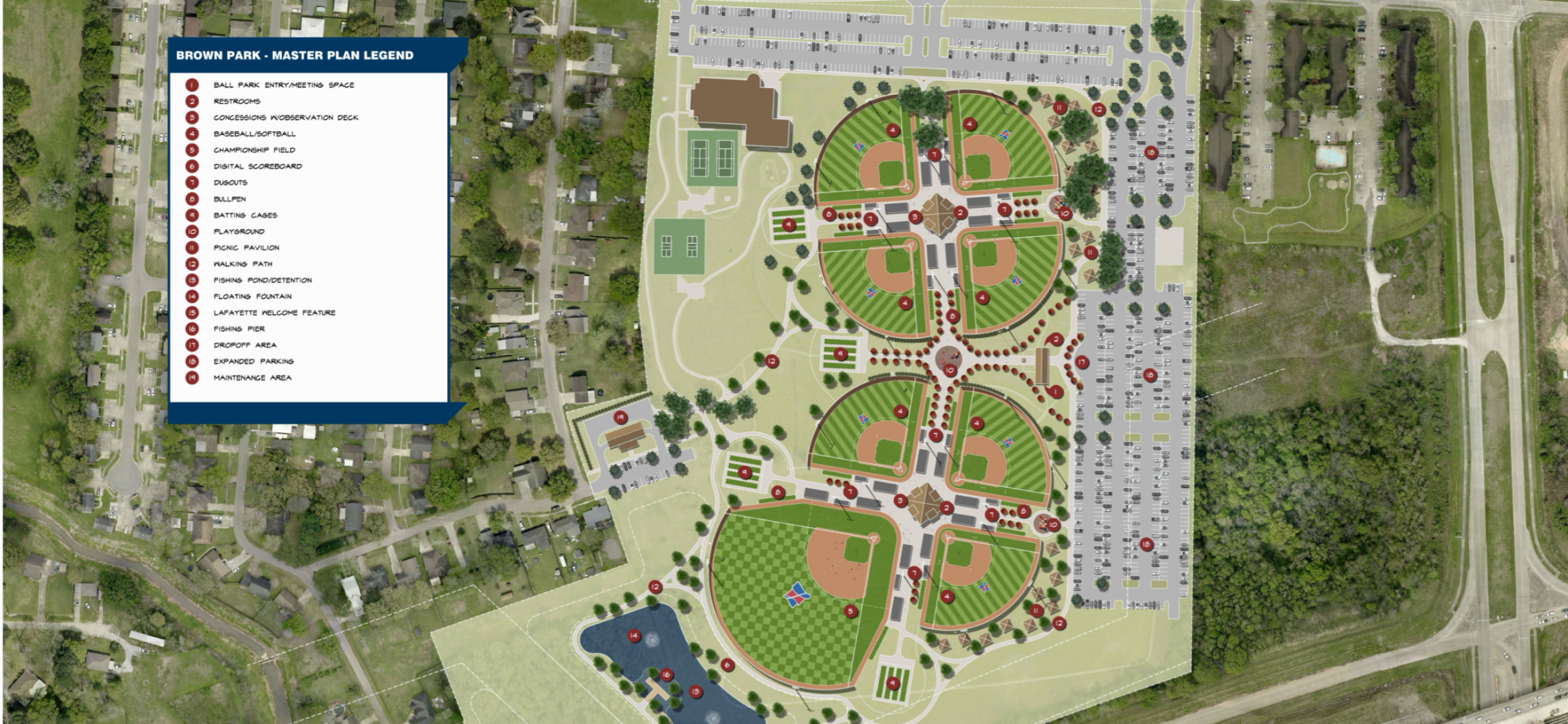 Master Plan (Cropped) – See full Master Plan below
The new Brown Park will feature a total of 8 tournament quality fields(4 in phase 1) with a larger championship field, batting cages, low glare, efficient LED lighting, digital scoreboards at feature fields, a picnic pavilion, Increased parking, new food & beverage facilities, larger spectator areas with added shade, multiple new playgrounds, fishing ponds with fishing pier & fountains, and several modern restrooms. These upgrades are set to draw regional and national tournaments to Lafayette, opening the door to host larger tournaments simultaneously with other complexes in the Parish.
During the groundbreaking event, Mayor-President Josh Guillory emphasized the potential for national and regional tournaments to boost the local economy, retail sales, and the motel/hotel industry, ultimately benefiting the community.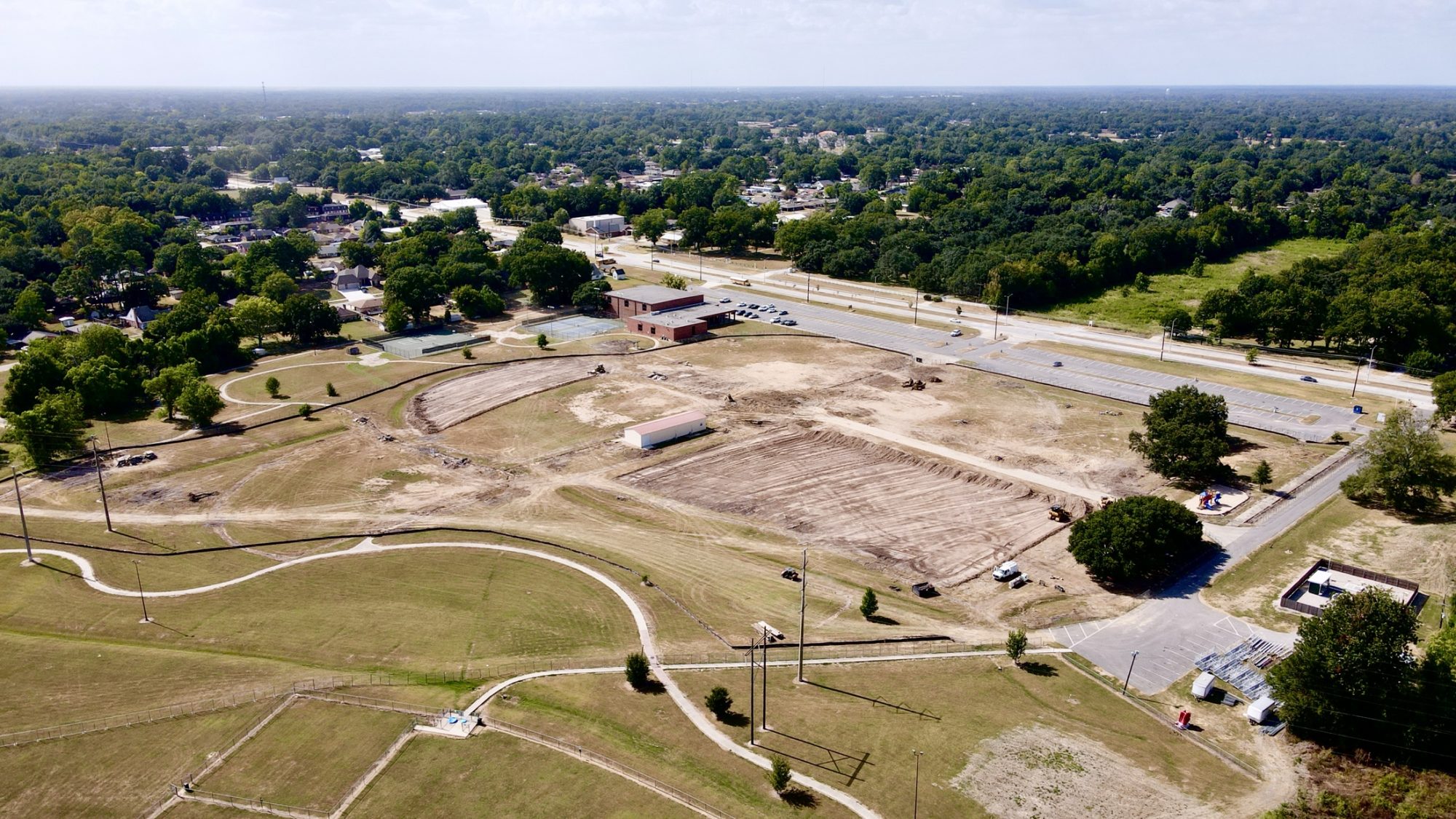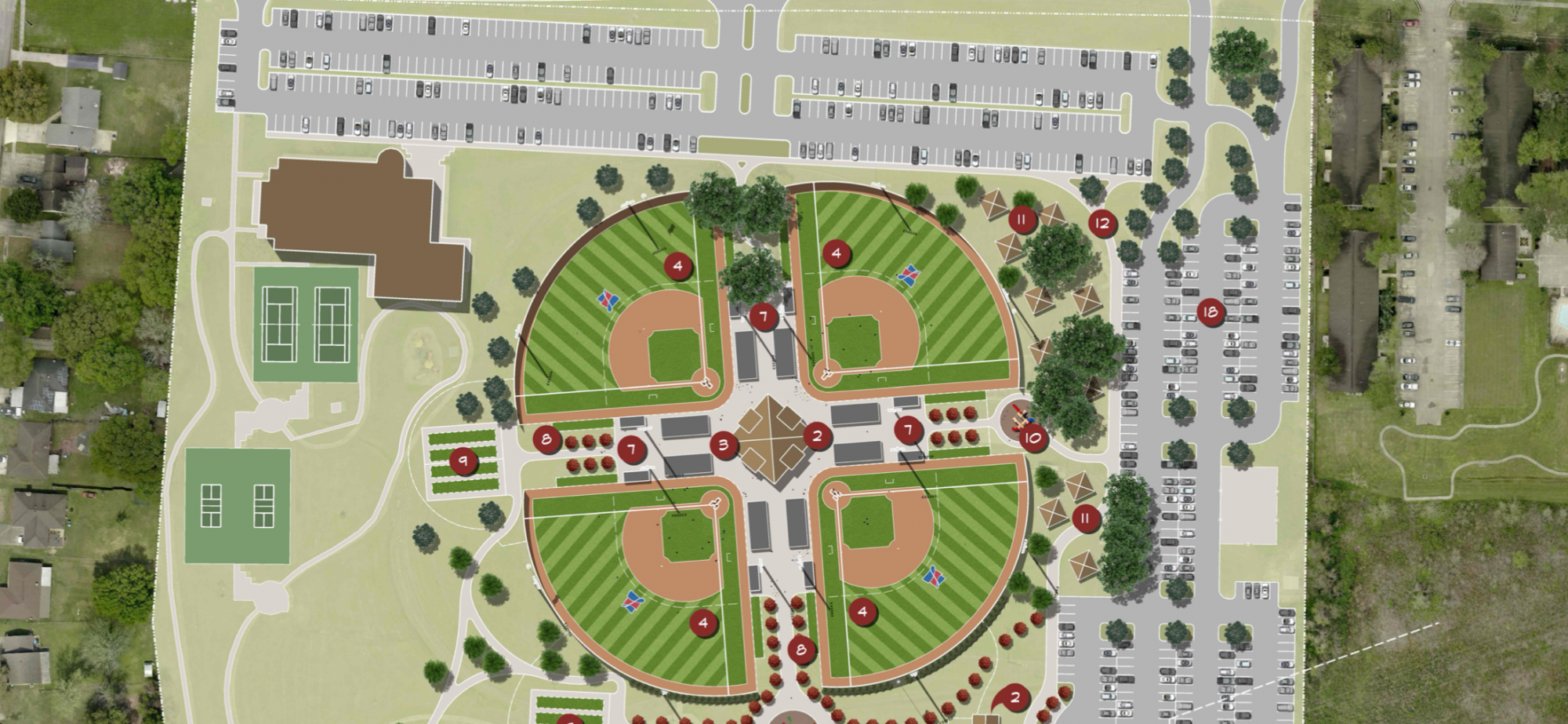 Phase 1 cropped section of Master Plan, shown below.
Much like neighboring Lafayette Parish cities, such as Youngsville, and Broussard, the city of Lafayette has fallen behind the 8-ball when it comes to being at the forefront of competitive sports complexes. While Lafayette does have sports complexes, they pale in comparison to others in a big way. However, Lafayette is also a much larger city with a lot more publicly funded parks that taxpayers are responsible for. Youngsville & Broussard, while they are growing in size, they have a strategic advantage when it comes to greater access to large swaths of land and the ability to focus tax revenue designed for parks & recreation on creating world-class complexes.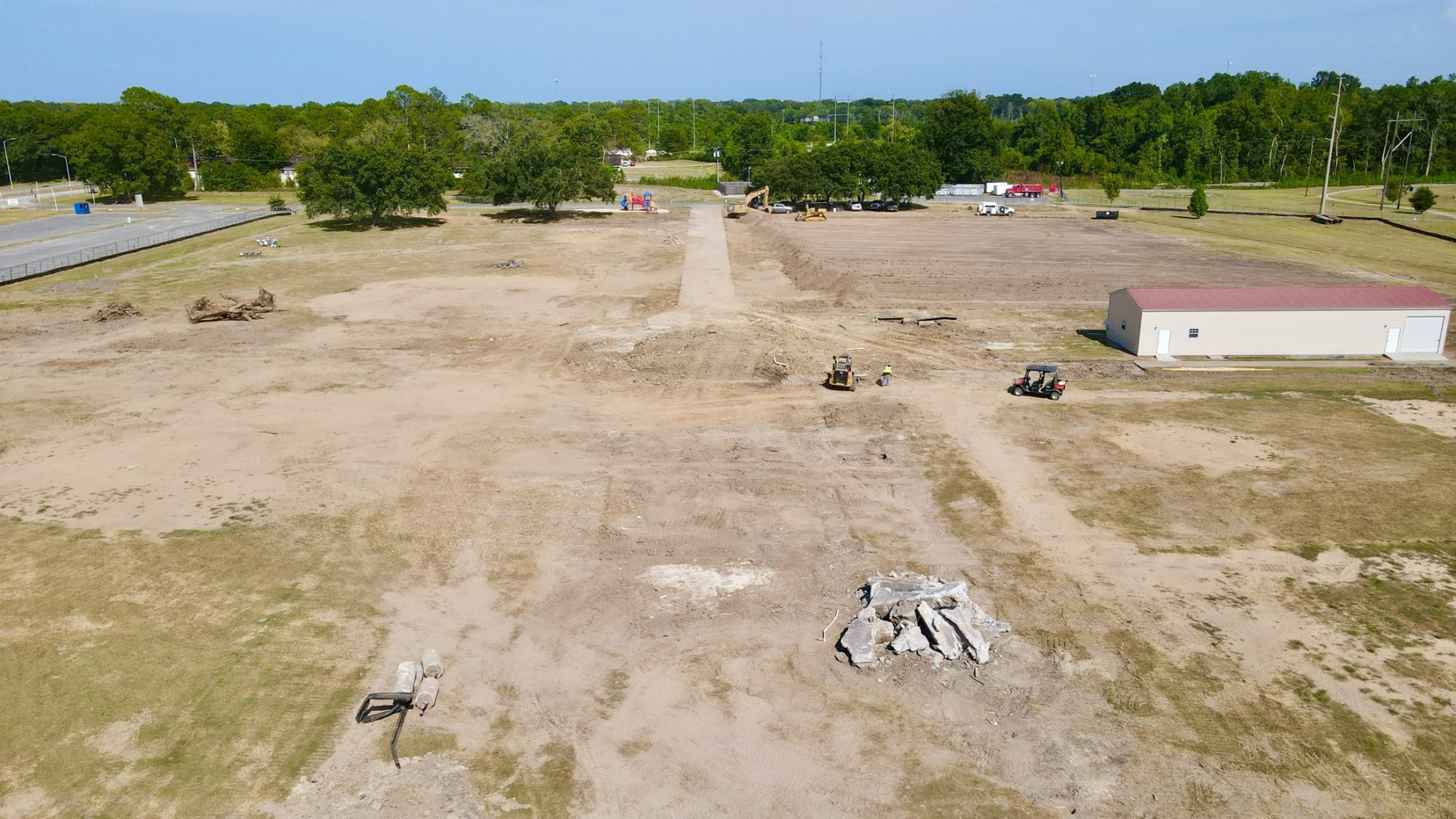 Clean Slate!
Hollis Conway, Director of Parks, Arts, Recreation, and Culture (PARC), highlighted the upgraded park's importance in providing a top-tier experience for young athletes and contributing to the revitalization of the Northside of the city.
Brown Park's improvements are much more than a patch on a sore. This is an investment into the Northside of Lafayette, which has seen better days. So it makes us happy to see this type of investment from the city into an area that truly needs amenities such as this.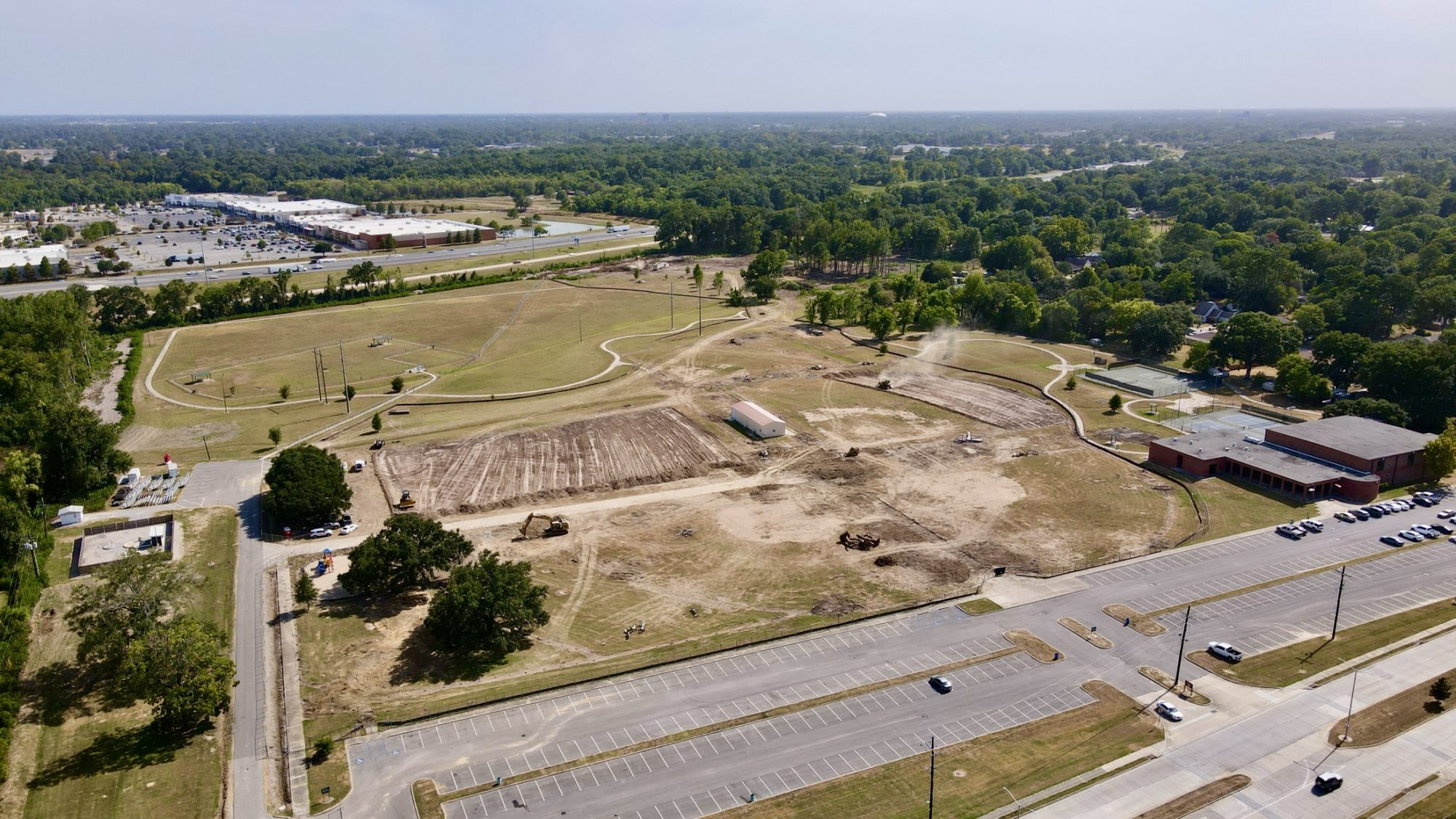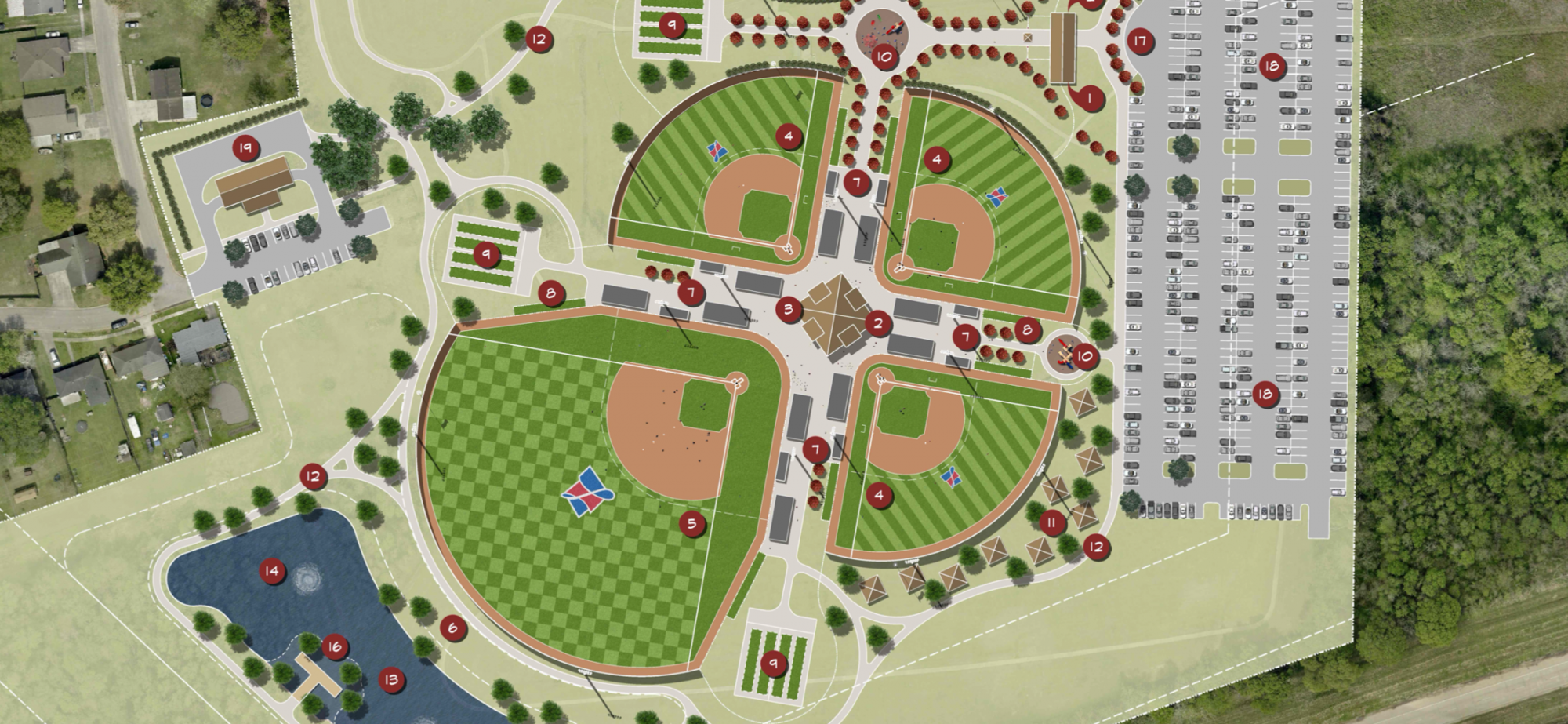 Phase 2 cropped section of Master Plan, shown below.
The improved complex is expected to tap into Lafayette's rapidly growing youth sports market, generating around 40,000 hotel room nights annually, according to Lafayette Travel President and CEO Ben Berthelot.
For those wondering, the walking track and dog park will remain open during construction, adjustments may be made to accommodate the ongoing work.
The tentative completion date for Brown Park's renovations is set for December 2024.
For more about Brown Park renovations, see LCG's site at https://www.lafayettela.gov/ParksRecreation/parks/moore-and-brown-super-parks. And to see full PDF version of Brown Park's Master Plan, see below or view link (click here).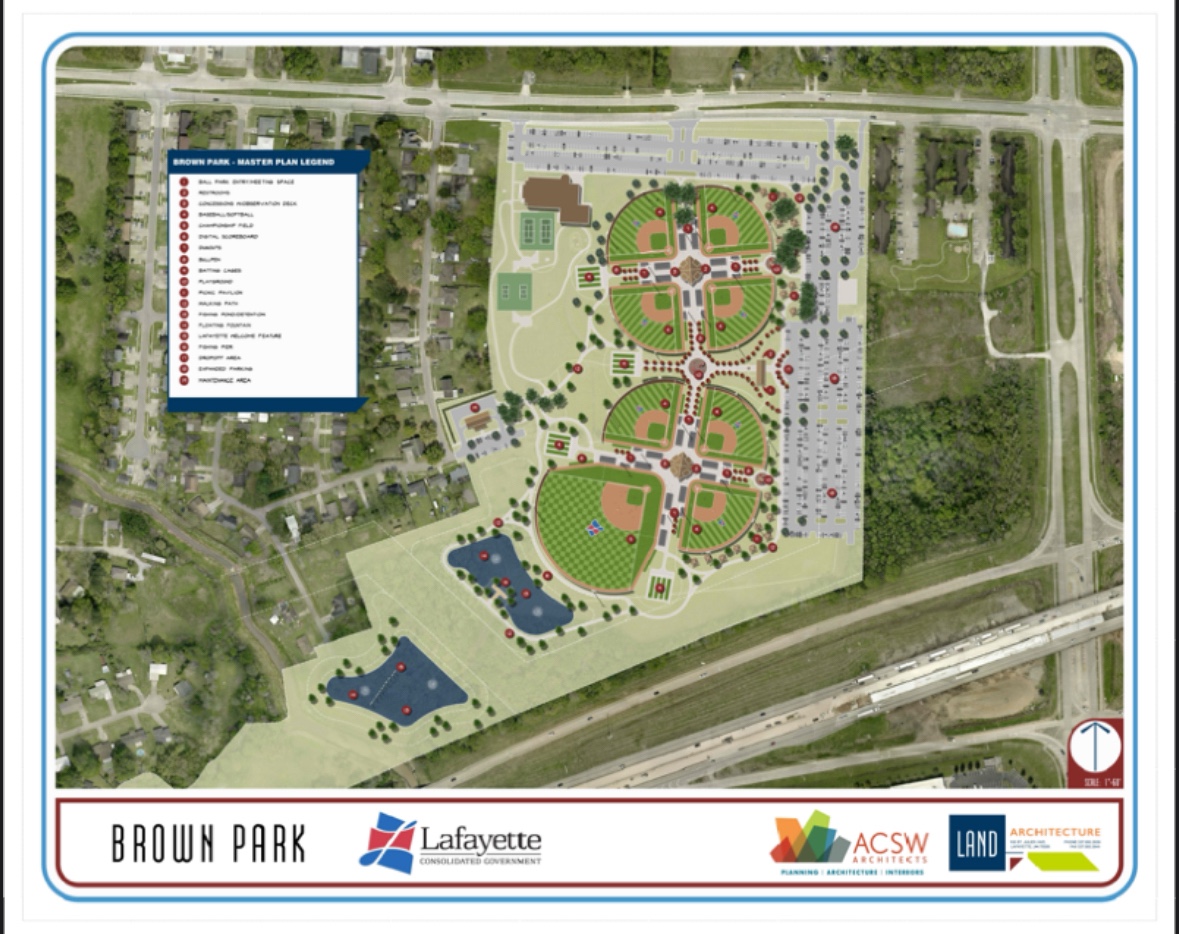 J.B. Mouton is the general contractor, and ACSW Architects is the project architect overseeing the design and construction.