Bottle Art Lofts development, located at 100 N. University Avenue at Four Corners, is running ahead of schedule on phase 1, which is about 75% completed. Construction started on phase 1 back in June of 2020. Phase 1 includes 40 artists preferred residential units within the reimagined former Coca-Cola plant & warehouse.
"Phase 1 construction is flying thanks to our design-build construction partner, Palmisano, and the amazing Lafayette subcontracting community. We cannot wait to unveil the transformation of this first visible step in the restoration of this historic neighborhood. Future residents of the Bottle Art Lofts will be thrilled with their brand new, beautiful homes near downtown with on-site amenities designed to once again foster a true community," said HRI Communities President, Josh Collen..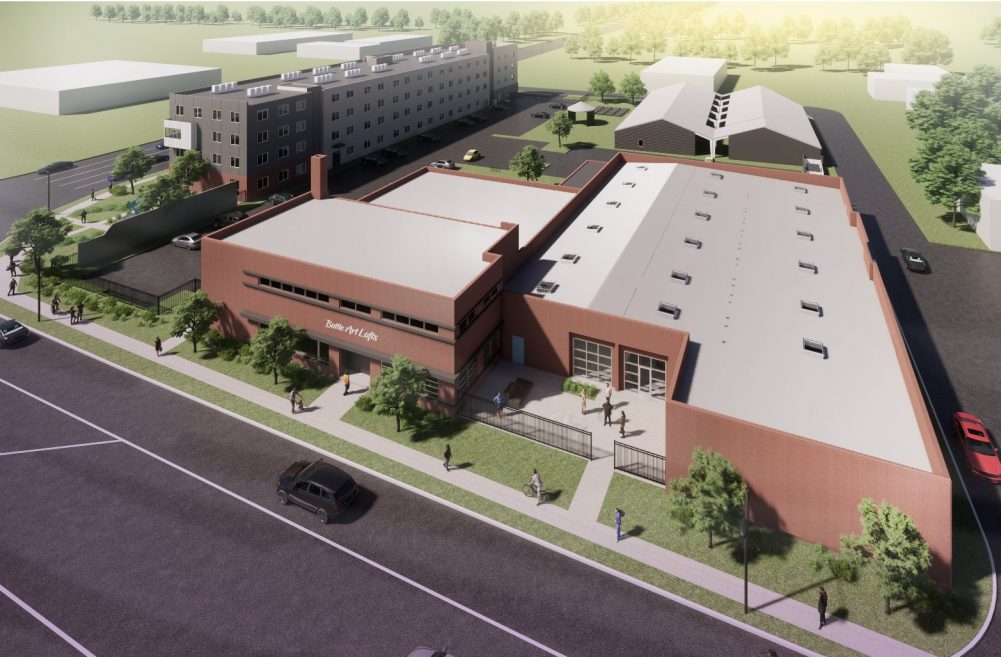 Recently, HRI Communities announced that it has closed the financing for Phase 2 of the Bottle Art Lofts development and is set to immediately move forward with construction.
Phase 2 of Bottle Art Lofts will be made up of a newly constructed apartment building at the former site of the LessPay Motel. Once completed, it will offer 65 mixed-income units with amenities like a fitness center, community room, and many innovative, resilient design features, according to HRI Communities. Investments in Phase 2 total $16.1 million with a combined $32 million between the two phases. The development will transform this critically important block and will trigger a renaissance in the historic Four Corners neighborhood.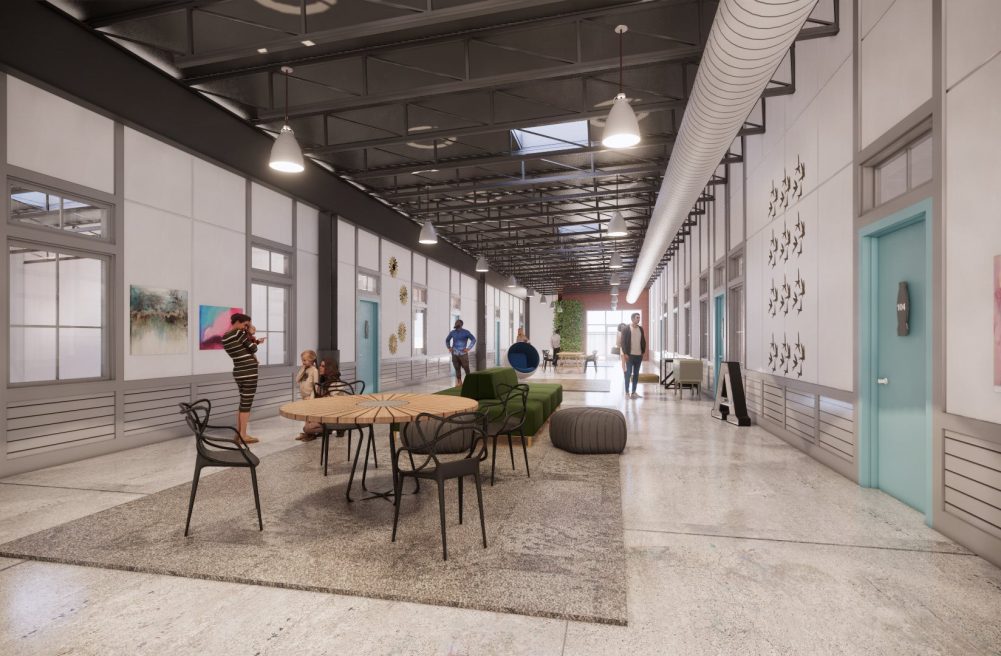 "The Bottle Art Lofts project is at the heart of HRI Communities' mission. Phase 2 will continue the revitalization we have begun with Phase 1, utilizing the creative culture innate to Lafayette and restoring the Four Corners neighborhood to its former place as a vibrant, bustling city center," said Collen.
Tentative completion for Bottle Art Lofts is set for Spring of this year, according to their website. Considering the momentum of Phase 1, this appears to hold up.
If you'd like to learn more about Bottle Art Lofts, please visit their website at http://www.bottleartlofts.com/. You can also view floor plans and join the waiting list to grab a space.