There are some big changes that are about happen to the 400 block of East University, across from the ULL Campus.
A new development, called University Plaza, will soon start construction between Lamar Street and McKinley Street. The current buildings on this block are the former Gallagher's/Line Backers, a C-Store, and a few residential lots. See below for plan layout photos.
University Plaza will be home to about 11 tenants, 3 of which have already been confirmed. Those tenants are:
• Zeus
Dick's Wings and Grill is a Florida-based franchise that serves much of what you'd expect from a wingery & grill. Most of you already know about Yobe Yogurt, and Zeus. If not, then do yourself a favor, click their names in the list. You will be lead to their sites for more info!
The new development has several proposed retail locations, as well as a grocery location. It will also have plenty of customer parking, but ultimately, it is designed for the college crowd that commute by way of walking or biking. Almost all of the vehicle parking will be behind the development — leaving the front for bicycle parking, and appeal.
For more information on this development, get in touch with Charles Cornay.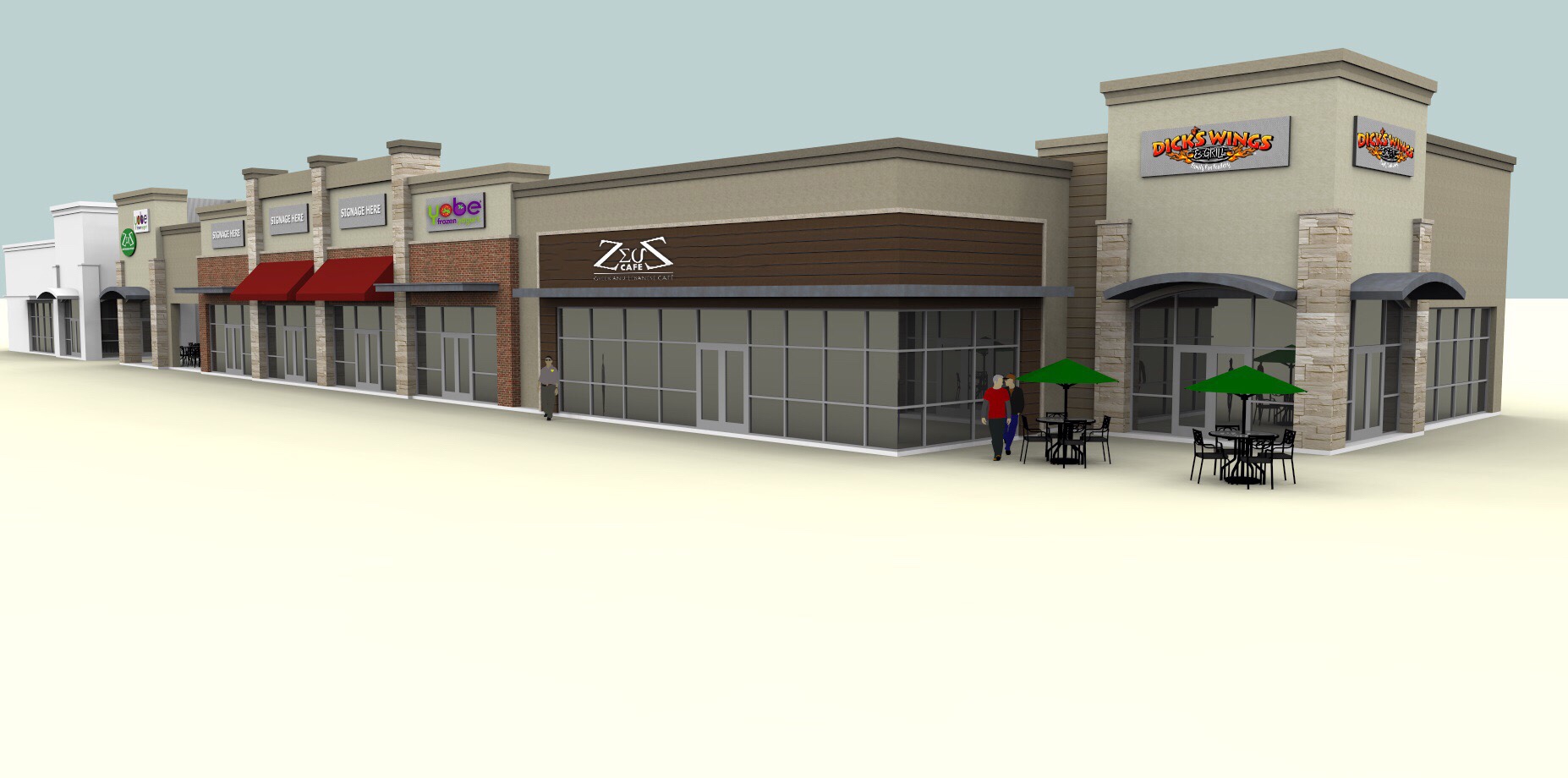 In the above rendering, the signage placement is for place-holding purposes only and doesn't represent actual placement. See plans below for accurate placement.
The plan rendering & layout are designed by Abel Crozier Davis Architects.