A new local designer baby gear and essentials retailer, called Bayou Baby Boutique, is coming soon to the former 9Rounds fitness space at 2761 E Milton Ave Suite C-1 in Youngsville.
Bayou Baby Boutique will carry a wide collection of quality products while also staying up to date with the baby market trends and prioritizing what Youngsville locals need. Extensive research is done on their part to ensure that every product is the best fit for mom and baby. With a wide range of baby gear and essentials, every family can find what works for them, their lifestyle, and their little ones.
"Everything was sold online."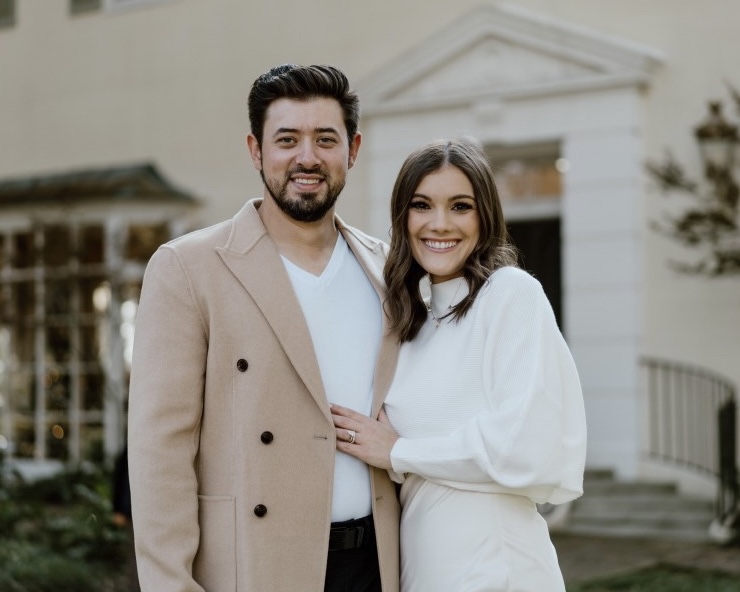 Stefani & Eric Bellard
Founder, Stefani Bellard, says that after years of waiting for a family of her own and helping friends and family with their babies, she noticed a lack of quality baby gear and essentials available for purchase in Youngsville. Everything was sold online, said Bellard. This led her to take the risk of opening a storefront of her own, offering designer baby gear and essential boutique items, with a focus on quality products and staying up-to-date with the latest baby market trends.
As Youngsville and the surrounding, up-and-coming area of Acadiana continue to grow in population, the need for quality mom and baby products also increases. The store's location and range of products will make it the perfect place for local families in the area to find quality baby gear and essentials.
"The past few months have involved lots of hard work, research, planning, and love."
Bayou Baby Boutique's soft launch is set for April 11th, with the grand opening set for May of this year.
For more information, visit Bayou Baby Boutique's website at www.bayoubabyboutique.com or follow them on Instagram and Facebook @bayoubabyboutique.