A new Turkish-Moroccan restaurant called Baba Kabab, which loosely translated means Father's Kabob, has officially opened its doors at 3809 Ambassador Caffery in Lafayette.
The new 2,400 sq ft restaurant serves a variety of Persian, Turkish, Moroccan, and Tunisian items, which is then prepared with old-world cooking techniques with a modern take.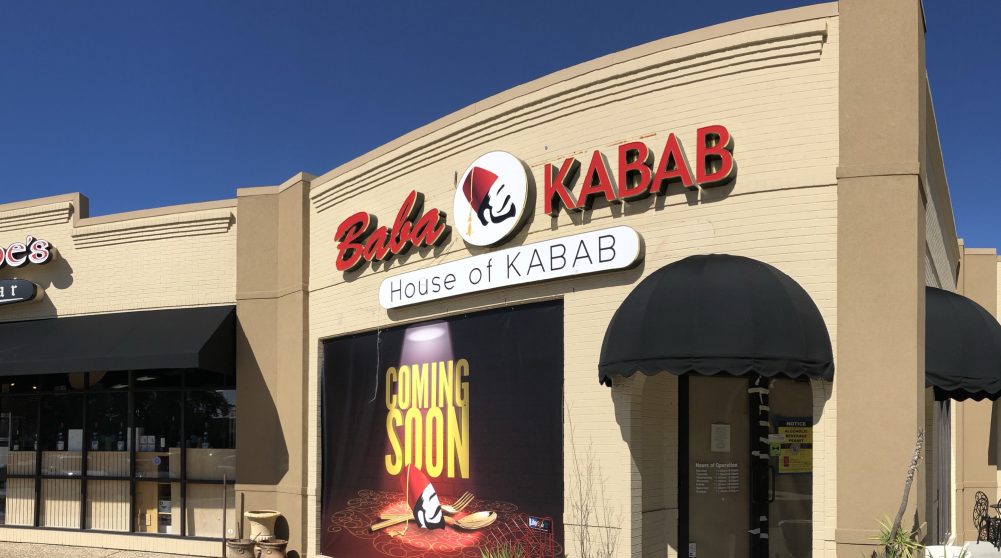 Baba Kabab's menu is well suited for many palate and diets with many of their dishes being perfect for the health-conscious consumer. The most obvious menu item, Kabobs, is prepared with your choice of meats like lamb, ribeye steak, chicken, kofta (meatballs) or, veggie — darn vegetarians. There are also vegan options as well!
One of the most interesting menu items might just be the old world clay pot oven, which is served with your choice of basmati rice or burghul. See the menu below for more. Baba Kaba also bakes their own fresh pita and other fresh breads baked to order.
Baba Kabab also serves up what looks to be a mean brunch menu. Now that sounds interesting!
For more information, a look at their full menu, and a ton of food porn visit their Facebook page at facebook.com/mybabakabab.