A New Buffet & Mongolian Grill, called Asian Palace, Is Opening in the Former Lotus Garden space at 2865 Ambassador & Congress Street.
Not affiliated with Lotus Garden, Asian Palace offers a variety of Asian cuisine buffet style and cooked-to-order Mongolian grill dishes. The restaurant offers dine-in and take-out with a menu that features a variety of appetizers, soups, lo mein, fried rice, seafood, and pork dishes, along with a lunch and dinner buffet, and chef's specials. Some items straight from the menu (shown below) include sweet & spicy pork, kung pao shrimp, chicken on a stick, egg drop soup, chicken fried rice, my favorite (yes I'm basic), beef lo mein, Buddhist delight with white gravy, pepper steak, and moo goo gai pan with white gravy (it's a chicken dish). There are a ton of other options. Check out the menu!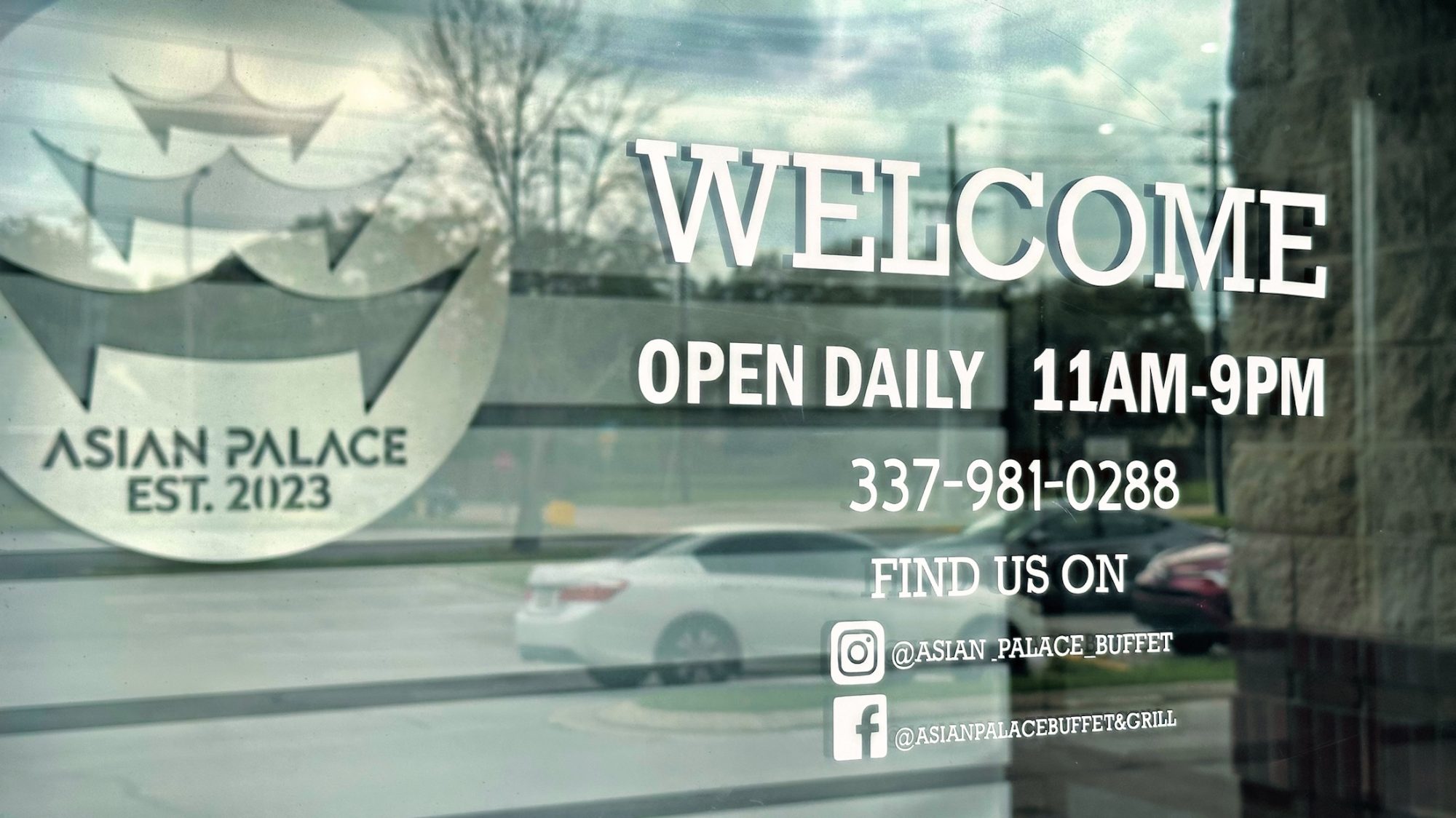 It's interesting how this restaurant came to be so quickly after the closing of Lotus Garden. We tried to get more information a month ago but, were given very little to work with. Either way, this is sure to be a hit with former Lotus customers as this new spot seems really nicely done on the inside. We were going to try to get an inside shot but, one of the owners was walking to the door and spooked us and we had to act like we were not up to anything. Pas bon. I guess we could have asked to see inside though. Oh well.
Anywho, go check them out. They are officially open as of today.
Here is their Facebook page, https://www.facebook.com/profile.php?id=100089193356487&mibextid=LQQJ4d