Amazon Developer, Scannell Properties, closes with the Castille Family on the 120-acre Carencro, LA Property at 3620 NE Evangeline Thruway, formerly known as Evangeline Downs, to construct a new, massive 1.1 million-square-foot Amazon fulfillment center. This is one of many development projects that Castille Investments have been apart of to facilitate improvement & growth in North Lafayette.
The new Amazon Fulfillment Center, also referred to as "Project Bridge" has been the talk of the region for months, and we have refused to publish anything, until now.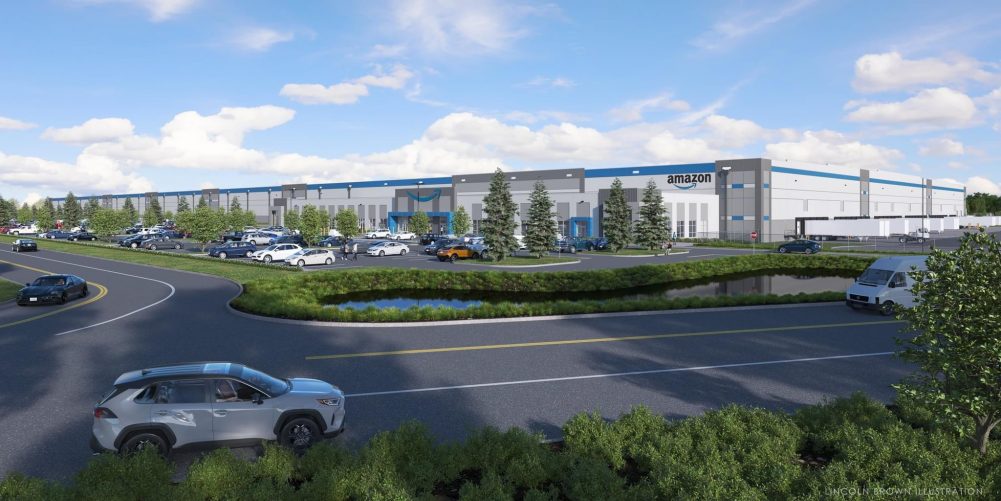 Who is Scannell Properties?
Scannell Properties, according to their website, is a privately owned real estate development and investment company that focuses on build-to-suit and speculative development projects throughout the world. Their portfolio is impressive and includes many large projects completed for FedEx, GE Aviation, Best Buy, Kendall Jackson, and many more. Their specialty is building facilities for clients to increase productivity and increase efficiency.
Size Perspective:
Amazon's new Carencro, Louisiana-based fulfillment center will be massive. Coming in at 1.1 million-square-feet, it dwarfs its neighbor, FedEx, which comes in at an impressive 236,000-square-feet. To put that into some form of perspective, you can fit over 4 FedEx facilities or 19 whole football fields inside of this new Amazon facility.
In the photo below, you can see the construction of the Amazon Fulfillment Center taking shape. See that smaller building to the left? Yeah, that's FedEx. And just to the north, that's Super Walmart.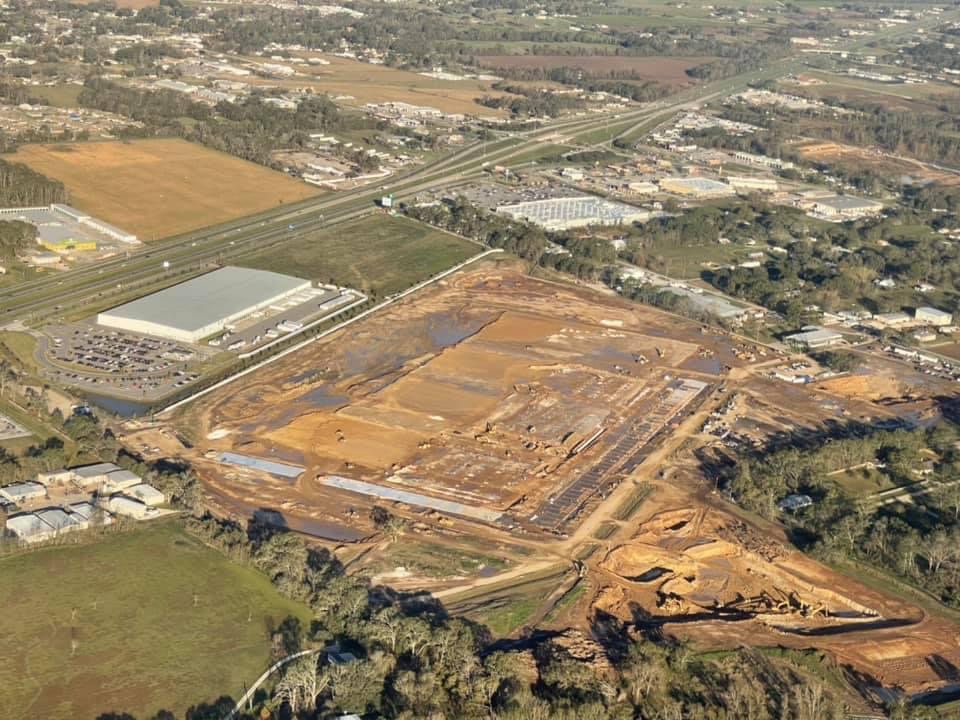 Expected Employment Numbers:
The sheer size of this facility is not the only impressive figure. Amazon facilities hire thousands of employees, and this new center is expected to hire in the ballpark of 1,100 employees. This means great things not only for Lafayette Parish but for the City of Carencro, too. As Carencro experiences more increased growth, largely contributed by Carrol Castille & family, the area will see increased demand for housing, improved schooling, restaurants, apartments, and better infrastructure for future generations.
Amazon Growth Strategy:
One of the largest factors in Amazon's growth over the years has been and still is its customer experience. As you may already know, Amazon offers a service, called Amazon Prime, which allows for product purchases to be delivered to the buyer quickly. To do this, Amazon is activity expanding their logistics operations by constructing large facilities like we have mentioned here today all over the world; allowing for greater control over speed & quality of service. Many customers that live near an Amazon fulfillment facility experiences deliveries within one day and in some cases on the same day. This growth strategy will continue until Amazon feels that each region experiences a more cohesive customer experience. – You can learn a little more on Amazon's growth at notesmatic.com.
Expected Completion Date:
An estimated completion date for the new Carencro-based Amazon Fulfillment Center is August of 2021.
As more comes to light with this huge development, we will obviously share what we get as information is provided to us.