Agora Open Air Market, a new open-air market has come to 716 Lafayette Street in Downtown Lafayette, formerly the planned space for an ambitious high-rise tower development.
Founded by Denice Skinner, a visionary entrepreneur committed to supporting local businesses, Agora Open Air Market fills a long-awaited void downtown by providing a Saturday market that showcases a diverse range of high-quality vendors.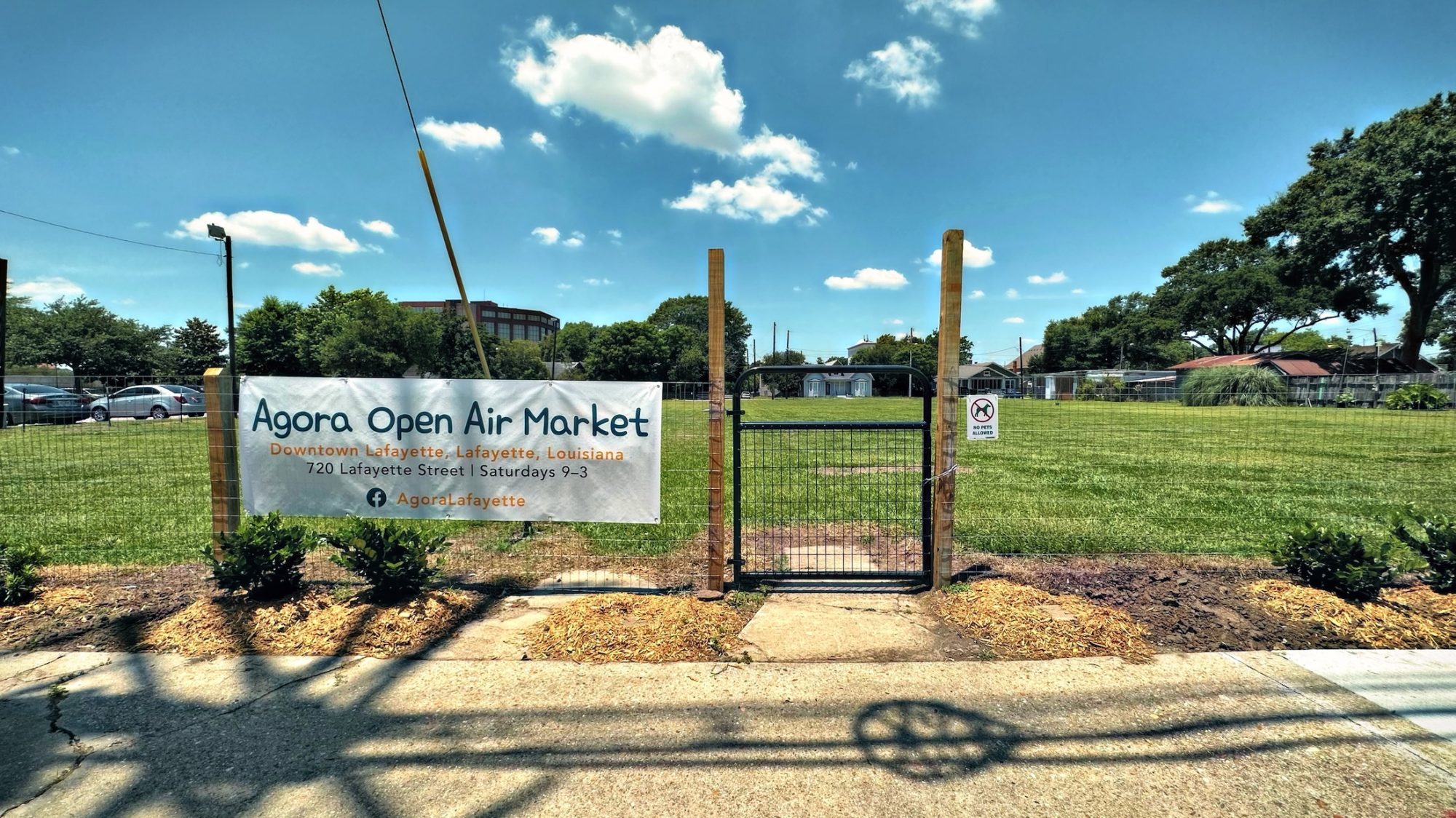 During the market's second weekend opening, Denice shared an encounter that epitomizes the need for such a thriving space in Downtown Lafayette. She met three ladies who had recently arrived in Lafayette for their first-ever visit to Louisiana. Despite being in the city for only a few hours, they found their way to Agora Open Air Market.
When visiting any city, be it the first time or the 10th time, you tend to gravitate to the downtown regions as they are usually the 'active' portions of the city, says Skinner. The fact that these out-of-state ladies found their way to the market so quickly reinforces the need for vibrant spaces where local talent, artisans, farmers, small businesses, and creators can thrive and connect with the community.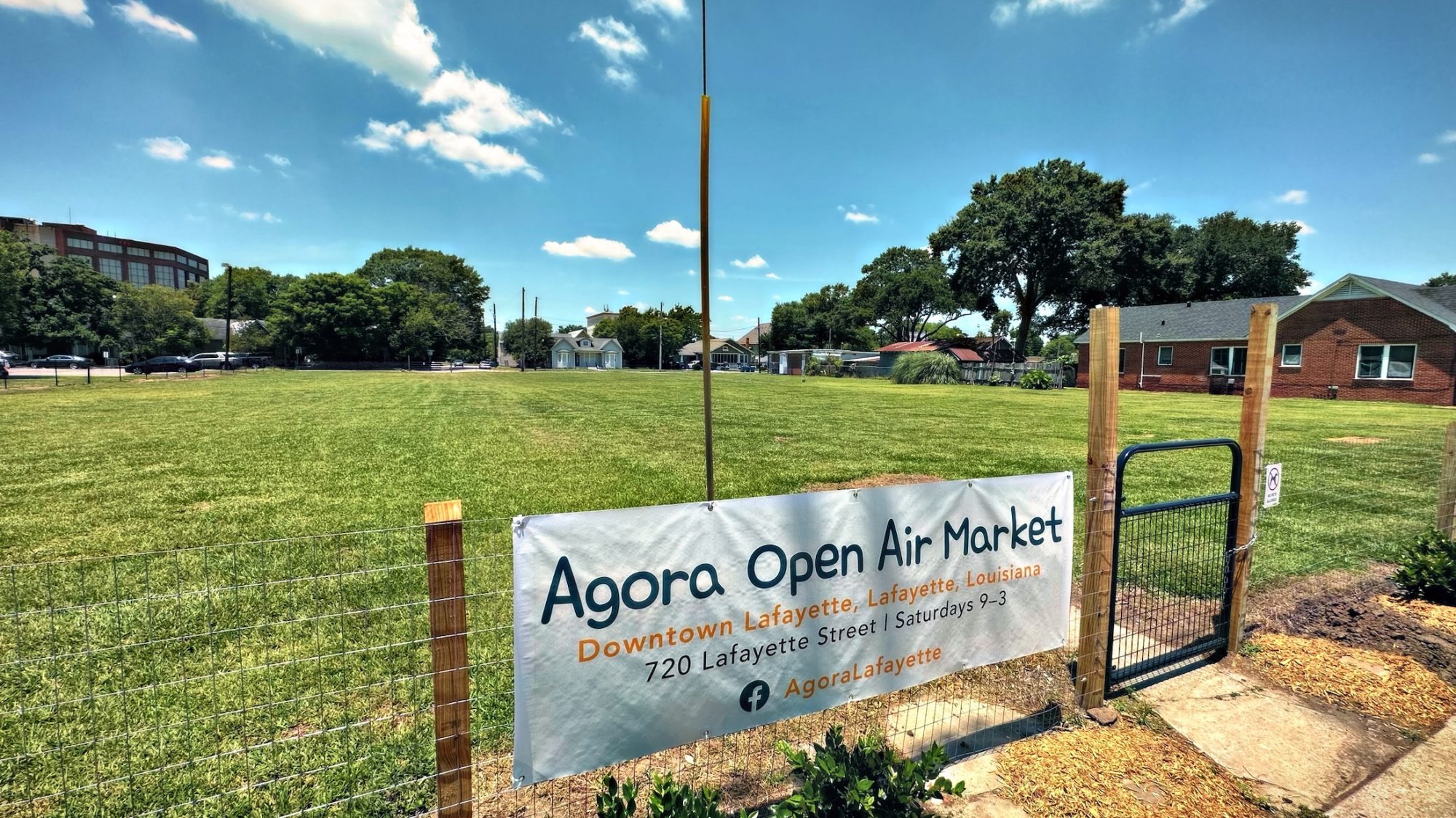 Agora Open Air Market has already made a significant impact since its opening on May 20th. With over 40 approved vendors and an additional 20 pending approval, the market aims to reach a running capacity of 80+ vendors per market. This abundance of vendors ensures that guests will have variety on a property with ample room to enjoy their visit and discover the diverse range of vendors.
The impact of Agora Open Air Market on downtown Lafayette extends beyond its vibrant shopping experience. The market's location, previously designated for a multi-level high-rise, is now a green-space marketplace that not only provides a unique shopping experience but also preserves valuable green space contributing to the sustainable and aesthetic appeal of downtown Lafayette.
Since its opening, Agora Open Air Market has begun to gain the attention and support of the community. The initial vendors have attracted a multitude of visitors, further fueling the interest of businesses looking to join this exciting venture. The market's growth promises an ever-expanding selection of unique talent, art, creators, makers, small businesses, and promoters, truly enriching the downtown region.
You can follow Agora Open Air Market on Facebook at https://facebook.com/AgoraLafayette.