Today was a pretty special day. We had the privilege of taking a private tour in of the new Dat Dog in Downtown Lafayette.
On our private tour, we were able to see parts of Dat Dog Lafayette that will make it stand out from all of the other locations—mainly due to the buildings size. Things like, the largest bar in Lafayette. Wait, what? You read right. Dat Dog claims to have the largest bar in Lafayette. In fact, so large they named it, 'Bar Titanica', but without the whole sinking ship part. The large bar will feature several TVs overhead and plenty of seating space.
Another really cool and unique aspect to Lafayette's Dat Dog is the music venue. Located toward the back of the building is a mid-sized room with an elevated stage, smaller bar, and upstairs loft that will be rented out for large parties.
Throughout Dat Dog Lafayette, you'll find old brick where local artwork will be displayed, corrugated metal(found in all Dat Dog's), and tons of reclaimed wood by the great group of guys at Redemption Wood & Design in Scott, LA.
Even the colors of Dat Dog's building, and overall concept is uniquely theirs. The bright blue color choice has even sparked local social media debates regarding color psychology and whether or not blue should be used for food related businesses. Either way, Dat Dog doesn't seem to have any issues with it, and besides, the blue color represents the Founder's Greek roots.
Dat Dog plans to grand open the Lafayette location sometime in the last week of September or in the first week of October! ?? Keep up with Dat Dog Lafayette on their Facebook page – facebook.com/datdoglafayette
Check out our tour photos below. We only took one photo of the inside, but broke the photo up into bite-sized pieces. 🙂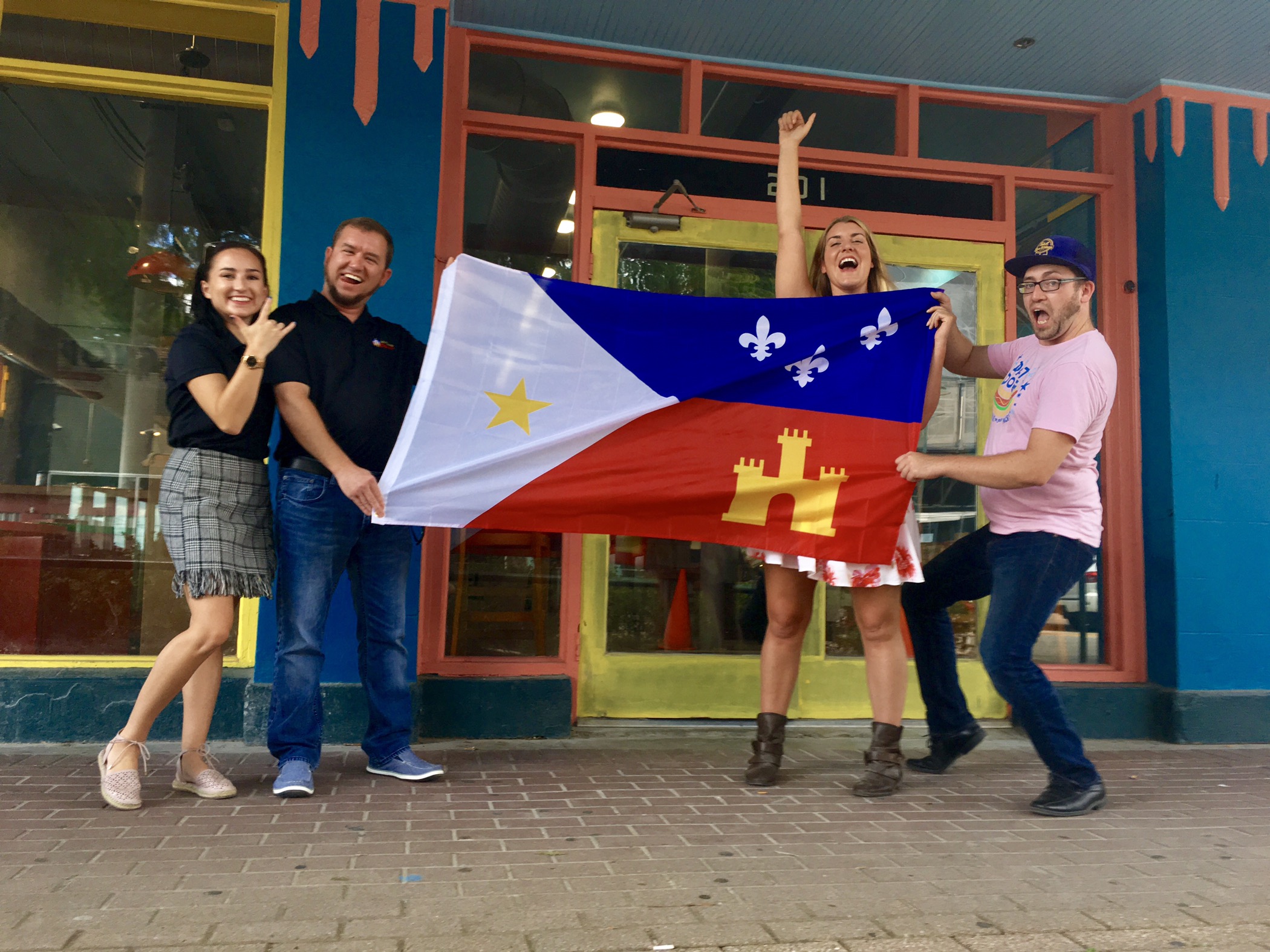 We presented Dat Dog Lafayette with an Acadiana Flag to welcome them properly. As you can see, we're pretty serious. (Pictured from left to right: Courtney, Myself(Ben), Joni, and Conner.)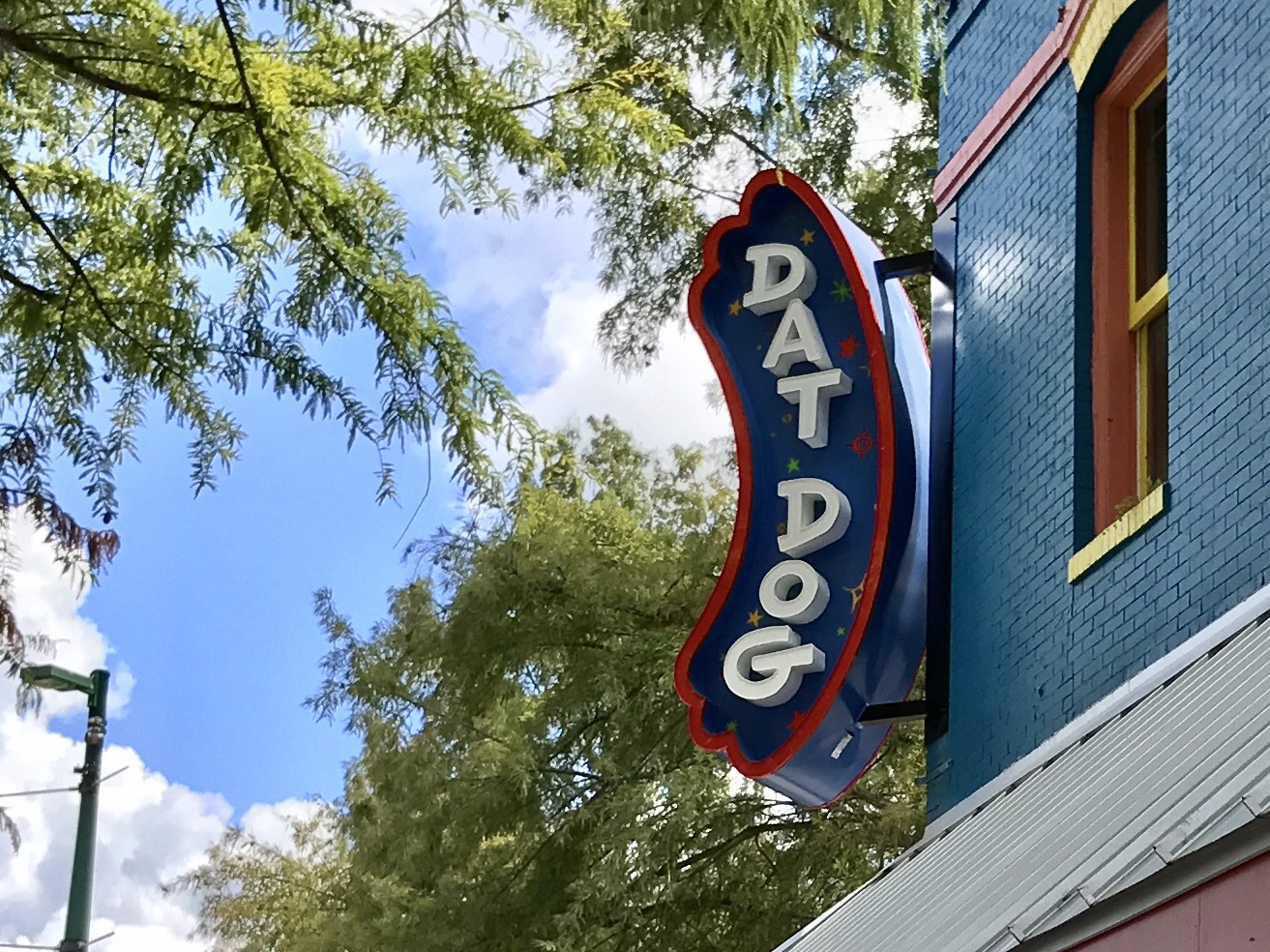 Dat Dog signage.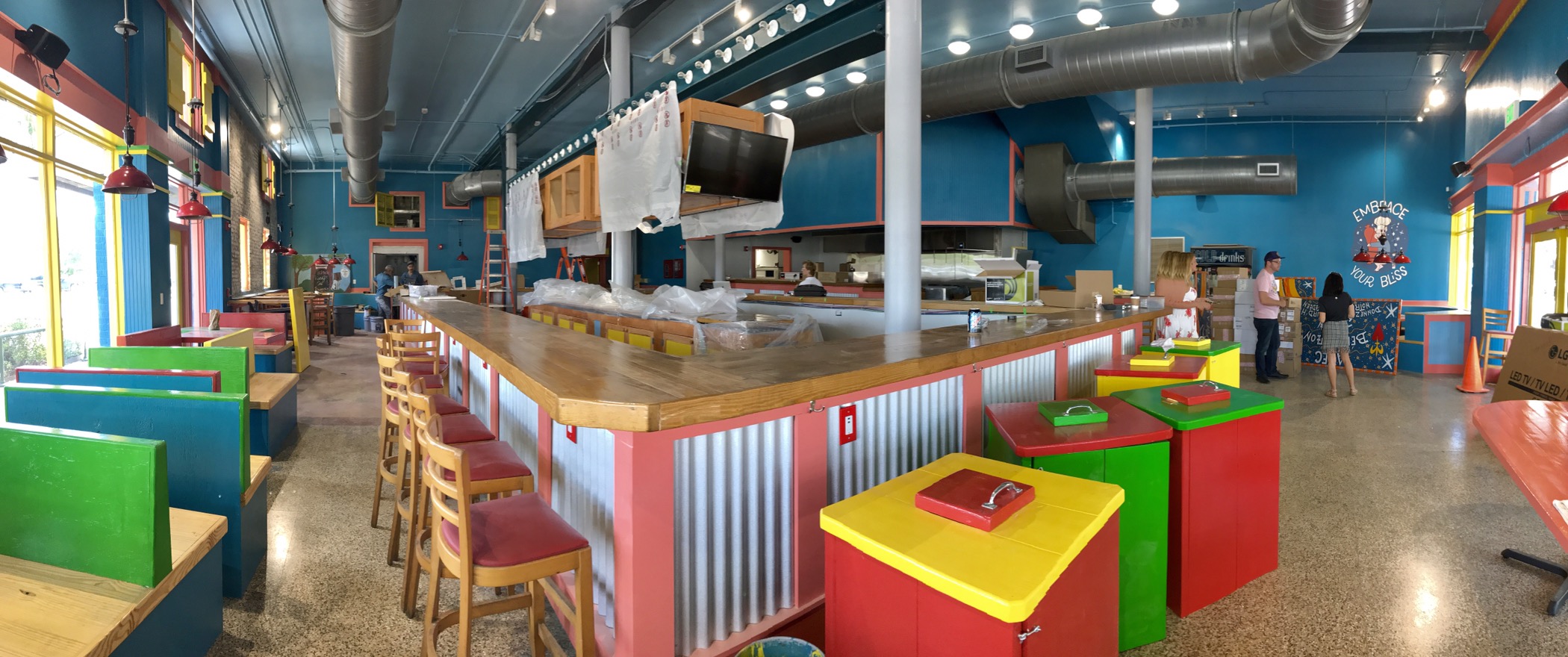 Wide interior shot of the titanic bar and general dinning room.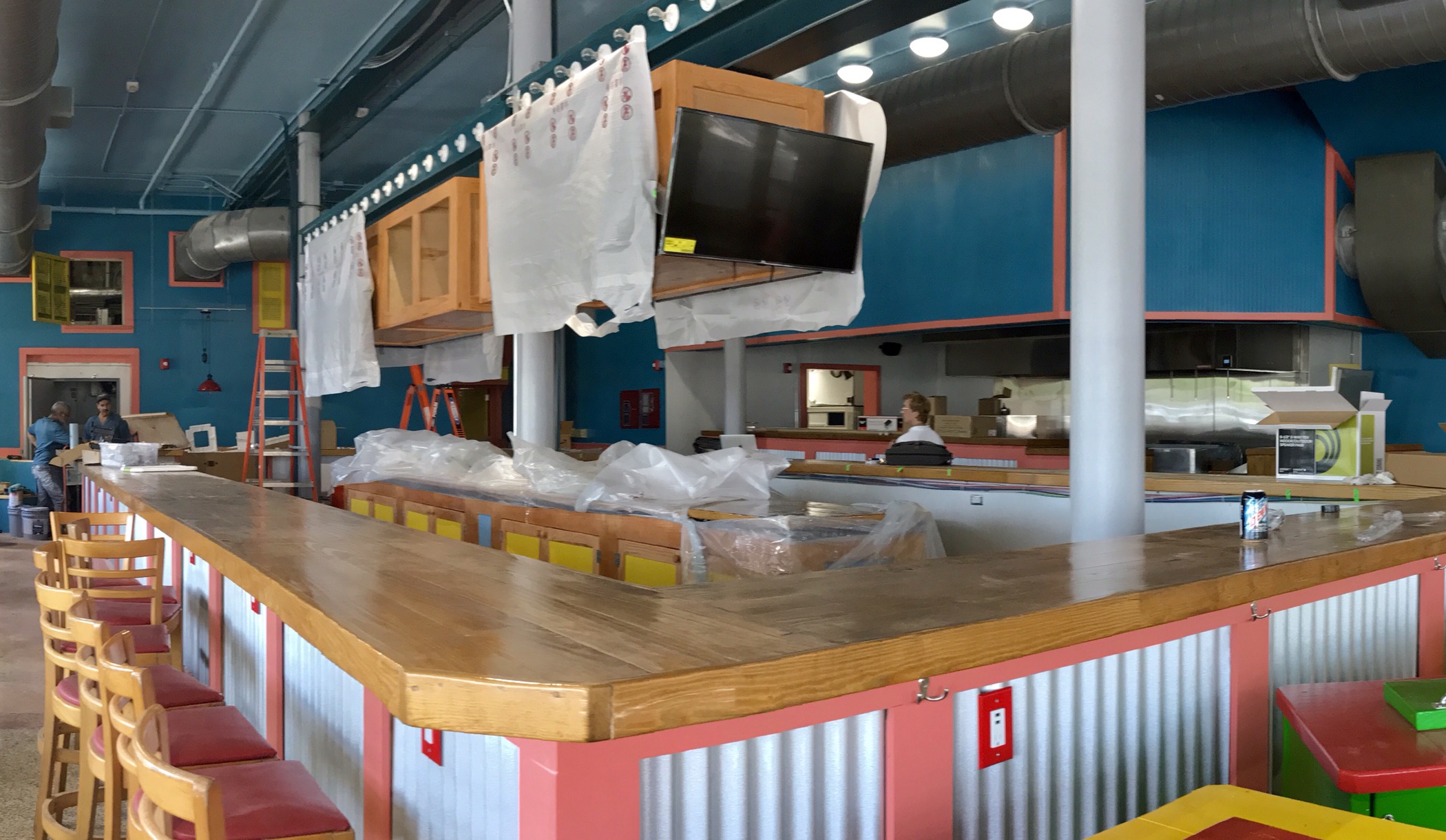 Bar close up with order counter in background.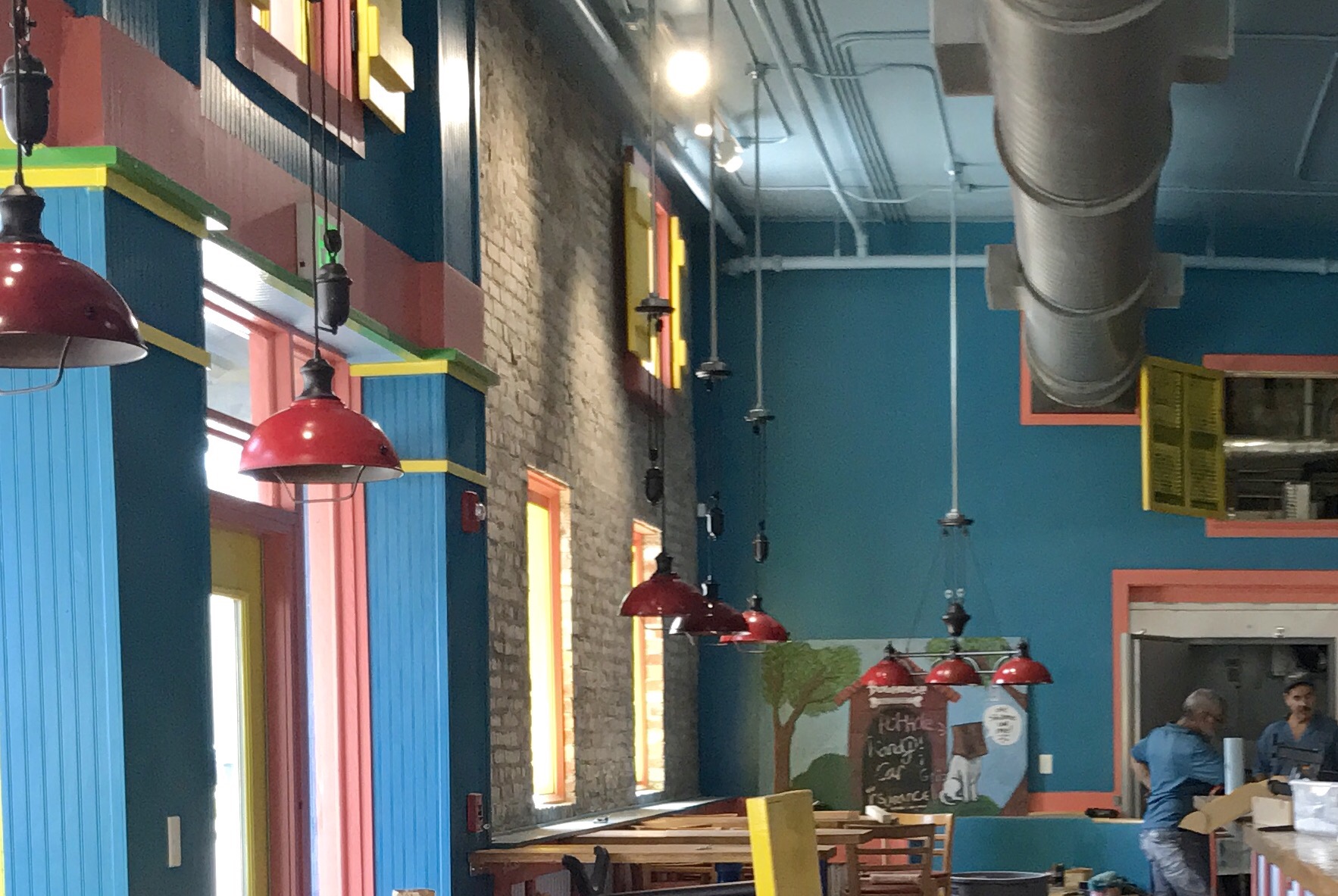 View of old brick where art will be displayed.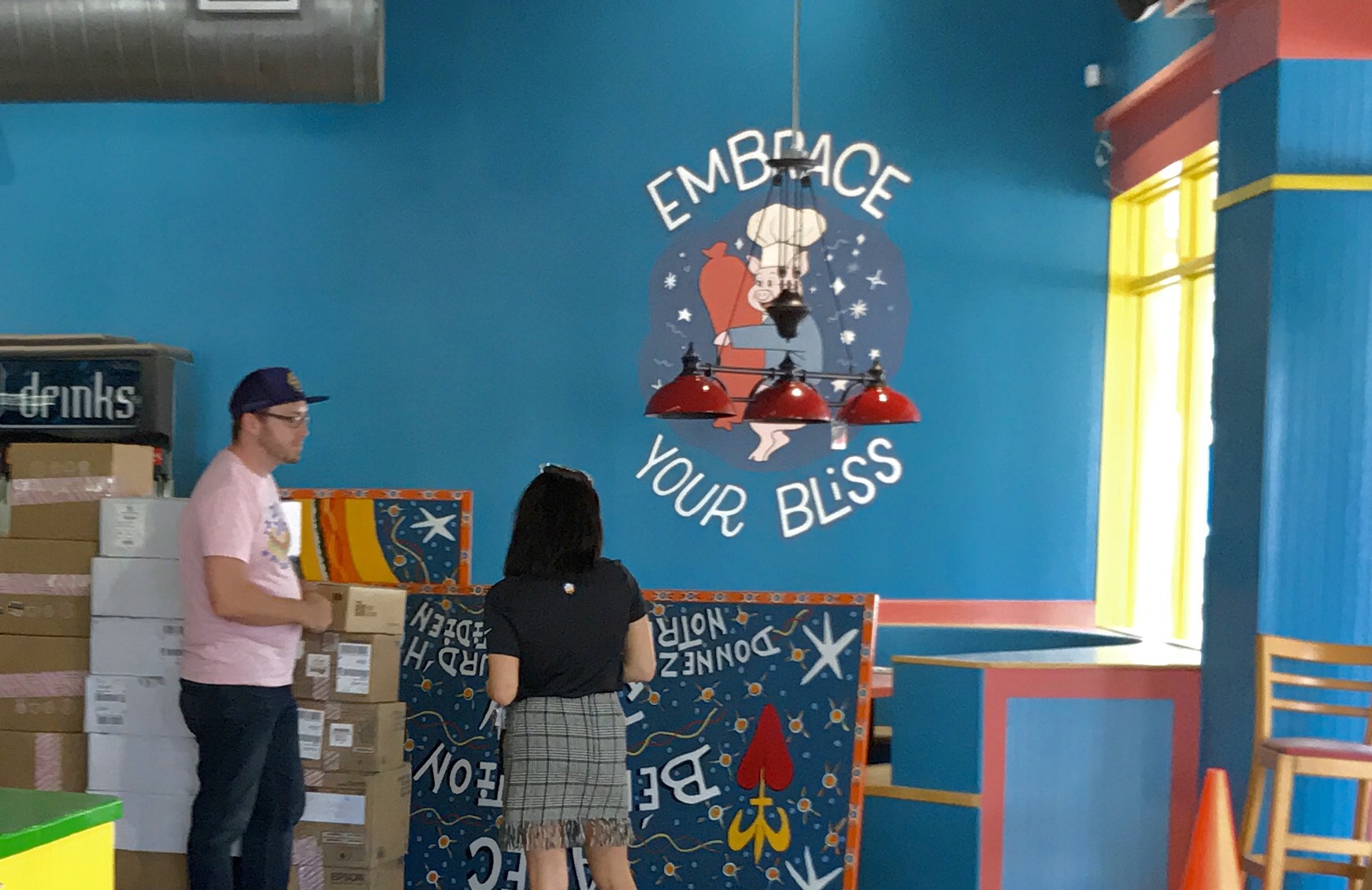 Dat Dog's motto, 'Embrace Your Bliss.'