Lafayette is in for an interesting take on steak, like all you can eat steak, tableside. It's called Rodizio Grill and it's a brazilian steakhouse similar to Texas de Brazil or Fogo de Chão. It is located at the corner most part of the Whole Foods shopping center on Ambassador & Settlers Trace with an expected opening date aimed in about 2 weeks, give or take. The average price per person will be about $40-$50, just in case you were expecting buffet pricing. The price is hefty, but with many boasting that the restaurant is as brazilian as it gets in the restaurant chain world, then its got to be worth a try or three, right? For more information about Rodizio Grill Lafayette, check out their (Facebook). Also, see the post that broke the news here. I will have more photos and goodies to share closer to the opening. 🙂
Check out their sign that just went up a few days ago.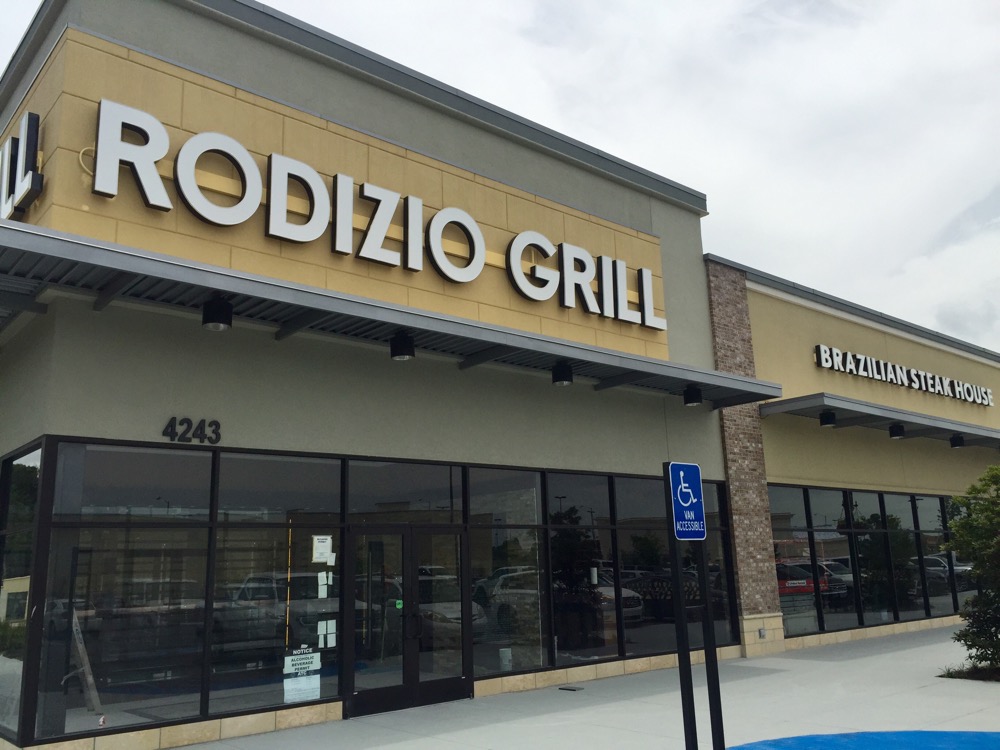 You can also see some of the inside in the photos below, courtesy of Rodizio Grill Lafayette.