An undisclosed, well-known 4-star hotel has just signed a contract entering into the first phase of due diligence for the new Seven 16 Tower to be constructed at 716 Lafayette Street in Downtown Lafayette.
The planned 6-floor, 4-star hotel will enter the Lafayette market through a Florida-based hotel developer who says that they are very excited about this opportunity. The individual shall remain private until things move along further.
Plans for the hotel are to construct a two-story lobby with a grand staircase, high-end accommodations, a pool, and a rooftop lounge on level 20.
Below are the most up-to-date renderings, which show newly added balconies.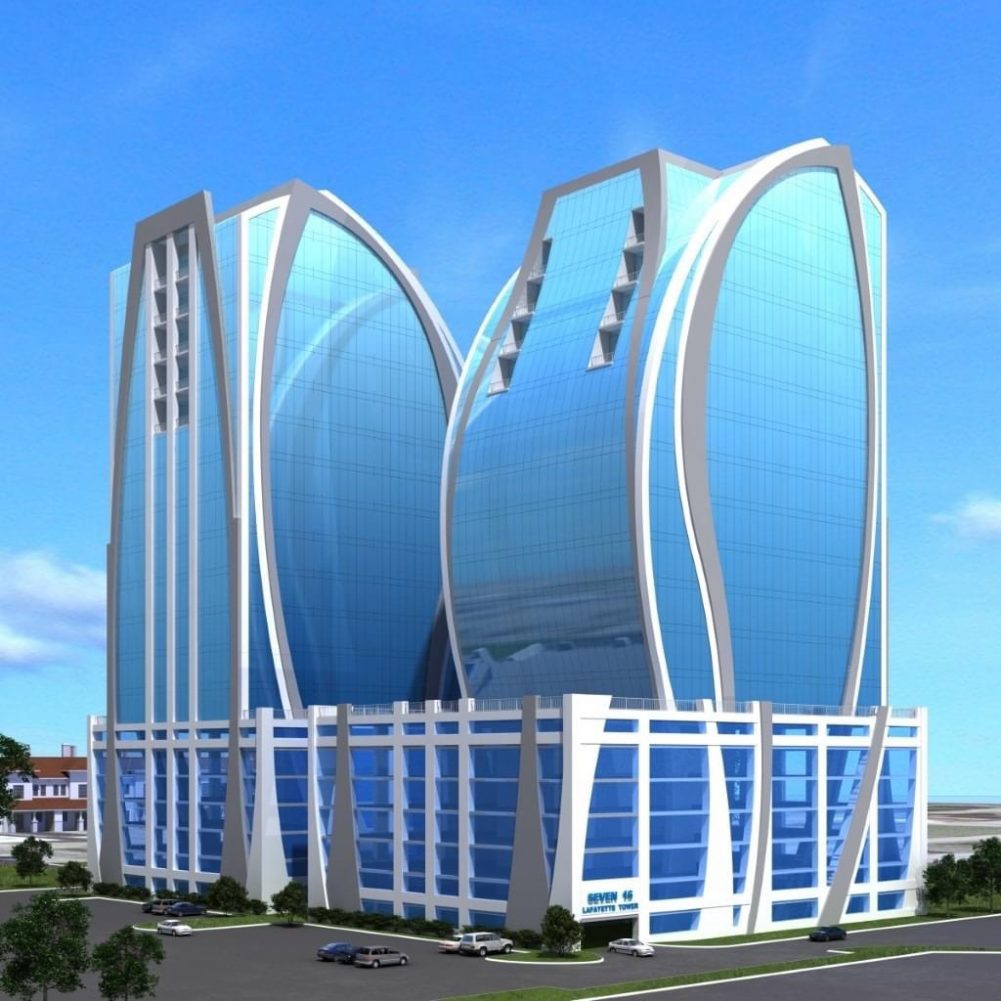 The tentative closing date for the property is still set for the end of the year with a tentative construction start date of early 2022.
For more information on this property, see our post below.
Seven16 Lafayette Towers, New 20-Floor, Multi-Use High Rises Coming Soon To Downtown Lafayette