A new 14-unit townhome development, called Whittington Estates, is coming soon at the corner of 106 Whittington Drive & Johnston Street near UL Lafayette Campus.
Whittington Estates is being developed by Top Tier Development Group, LLC and will consist of 14 – 1,297 square foot, 2-bed, 1.5 bath townhome units on top of commercial space. The starting price for the townhomes is set at $199,700.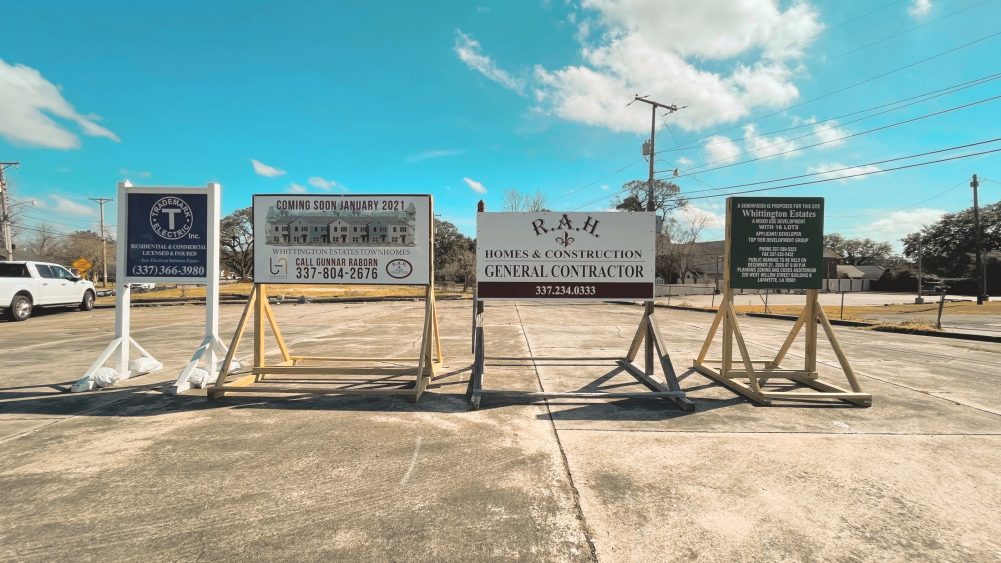 The developers say that this development gives buyers convenience of being close to the university while also being able to keep a safe distance from other residents without feeling cramped as opposed to apartment living.
The project will also include ground-level commercial suites with approximately 750 to 1,000 square feet of leasable space. R.A.H. Homes and Construction is the general contractor.
The tentative construction start date is set for the next 30 – 60 days with an estimated completion date of late spring of 2022. Future plans include developing the other side of Whittington Street with townhomes as well.
For more information, there is a number to call Gunnar Raborn, the listing agent for the property.