A new 20-floor, $140 million multi-use set of high rises, called Seven16 Lafayette Towers, are coming soon to 716 Lafayette Street in Downtown Lafayette.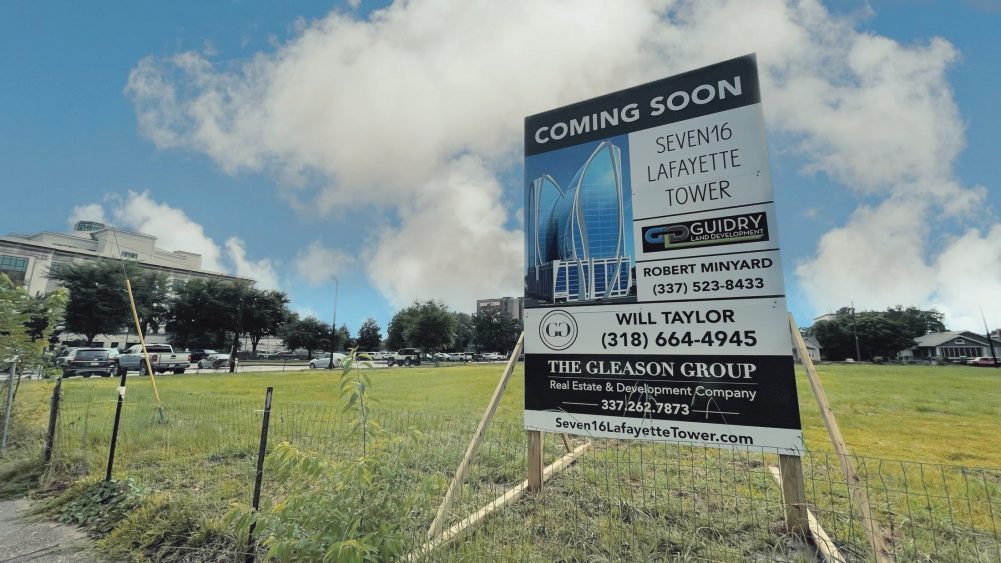 The new development by local developer, Cliff Guidry of Guidry Land Development, will feature some of the most modern design aesthetics that Lafayette has seen in decades. The design, designed by Forrest Daniell & Associates, P.C., resembles that of a well-known high-rise condo building along the Alabama gulf coast, called Turquoise Place. In fact, Forrest Daniell & Associates designed Turquoise Place, which is one of Orange Beach's premier condo towers with condos sold for millions per unit.
"It's the right time…," says Cliff Guidry. "We have proof that we can do it," as Guidry references a recent project in Alabama, Atlas condominiums, which sold 38 units in 5.5 months, totaling $66 million, before breaking ground on the project.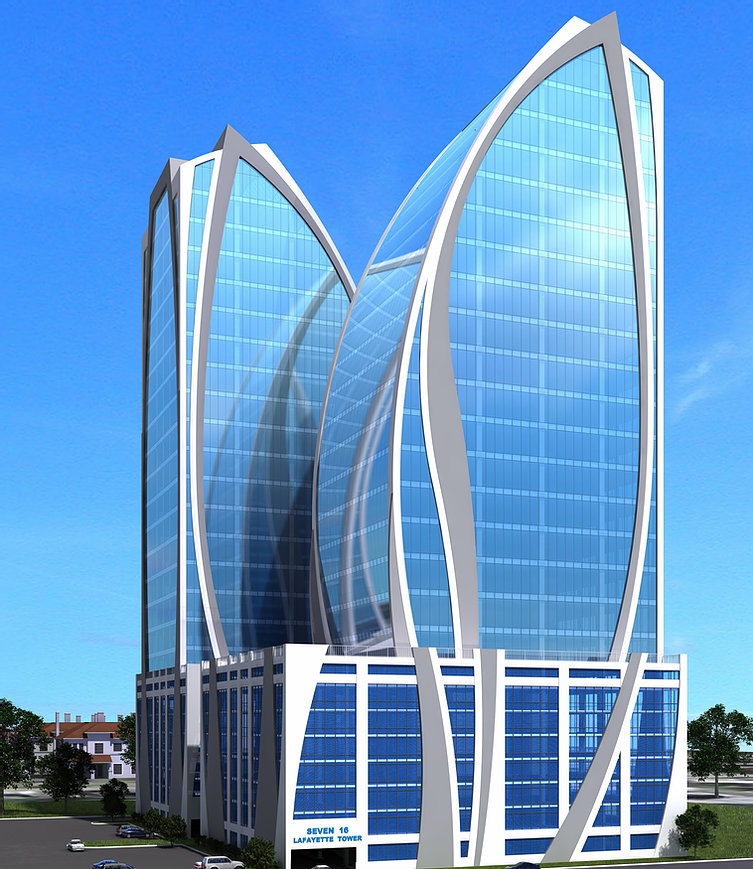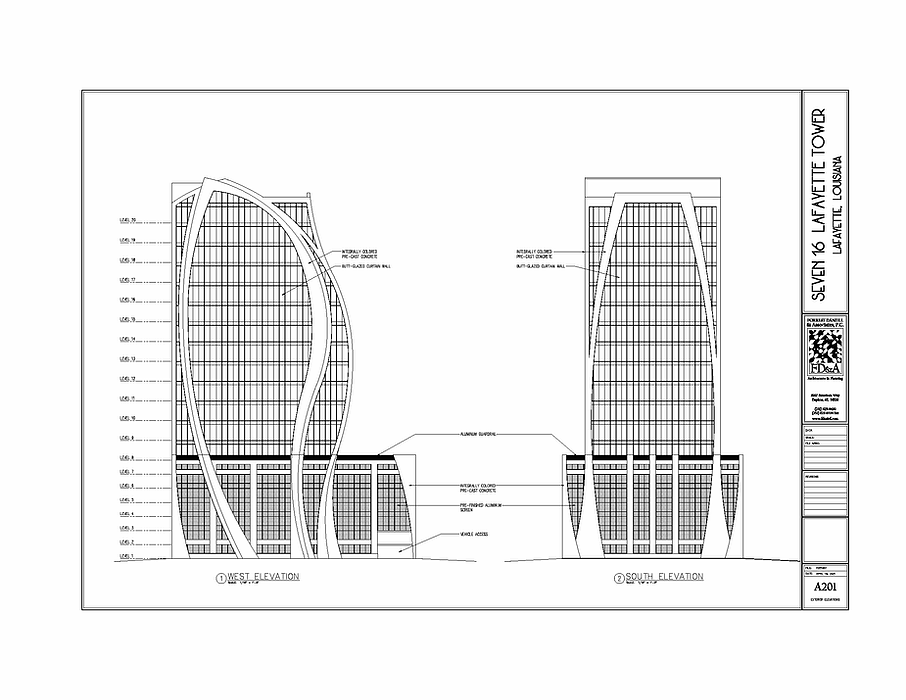 Seven16 Lafayette Towers' plans feature two identical 20-floor high-rise structures flipped opposite from each other. Each high-rise plan features a parking garage on floors 1-7 with four elevators. The 8th floor plan is to feature a luxury restaurant space with rooftop patio dining. Floors 9-16 feature designated commercial space, and plans for floors 17-20 feature residential condos or a luxury hotel with rooftop patio space.
For this to happen in Lafayette is a big deal. It will help to further position Lafayette in a direction to attract even more businesses, talent, and ultimatly making downtown Lafayette more vibrant for future generations. And can we talk about improving the skyline! Close your eyes and imagine Lafayette's skyline right now. What sticks out to you? Anything? Right… you probably thought of the Cajun Dome or perhaps the IBERIABANK or Chase buildings. We are excited for this new structure.
The purchase of the land will close by end of 2021 and with a tentative construction start date on the first tower in early 2022. The project is expected to be completed by 2024.
If you're interested in purchasing space/floors in this new and exciting development, please visit https://www.seven16lafayettetower.com for more details, and contact information.
Show love become a DL Insider.