Chick-fil-A, located off I-10 at 3205 Louisiana Avenue in Lafayette, Louisiana, has been closed for about 2 months or so for renovations as you may have already known.
TL:DR: Hiring information is near the bottom of this post.
The renovations to the existing Chick-fil-A include a complete redesign of the drive-thru and parking lot. The newly redesigned drive-thru features the company's more efficient double car line and ordering space with an awning separated from the parking lot. Previously, the drive-thru was mostly a single-car line with it doubling up around the building. The drive-thru also shared a parking lot, which may have been fine several years ago but is now not the most efficient use of space.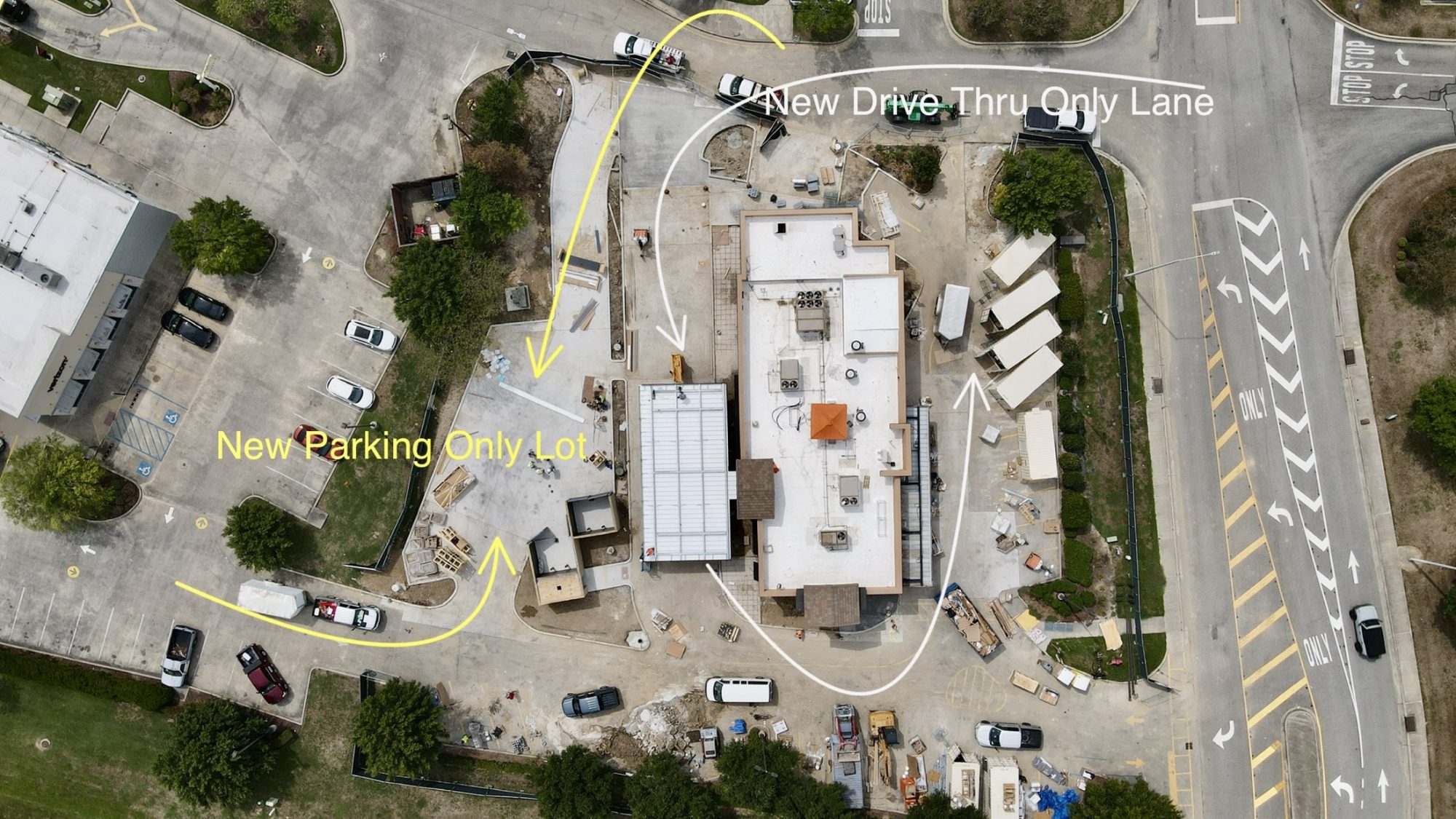 The interior drive-thru space called the "Drive-Thru Cockpit", is also being expanded to be more efficient including a fancy window that allows for the My Pleasure Crew to freely enter the drive-thru cockpit to fetch orders. To expand the drive-thru space and maintain adequate space & tables for dine-in guests, Chick-fil-A was forced to 86 the kid's playground space. So now, once the location opens, dine-in guests will have a new window seat option formerly the playground window.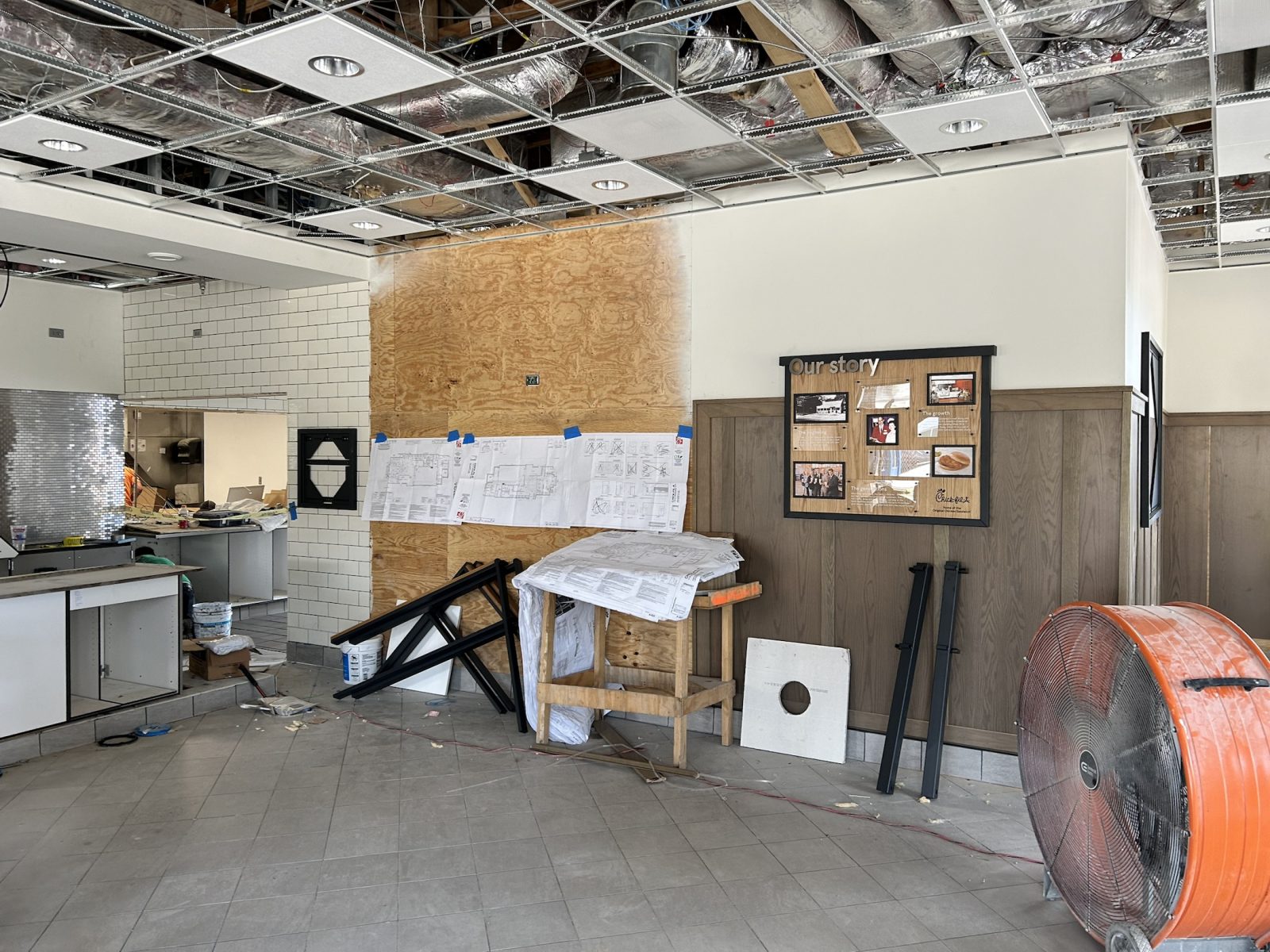 In the photos throughout this post, you'll see different angles of the new drive-thru construction expansion along with some interior shots of the drive-thru cockpit.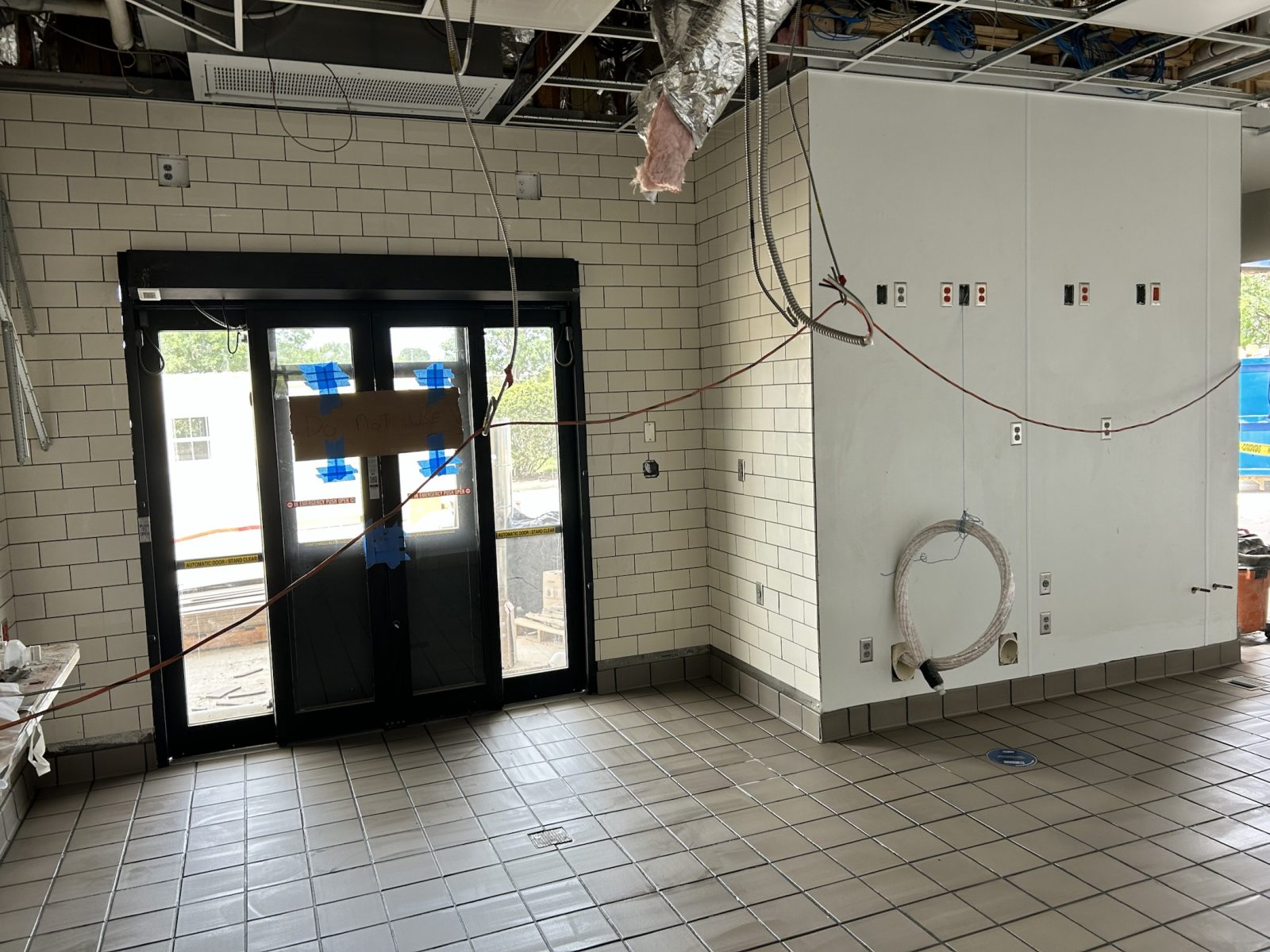 Provided Interior Photos
The tentative opening date for this Chick-fil-A location is set for October, more details as to what date specifically will be shared soon. All of North Lafayette, Breaux Bridge, Scott, Carencro, and beyond remain steadfast as it feels like the longest Sunday ever!
If you're interested in a job at the I-10 at Louisiana Avenue Chick-fil-A, see the graphic below with steps to apply. You can also go to their website at https://www.chick-fil-a.com/careers/team-member-employment?gad=1.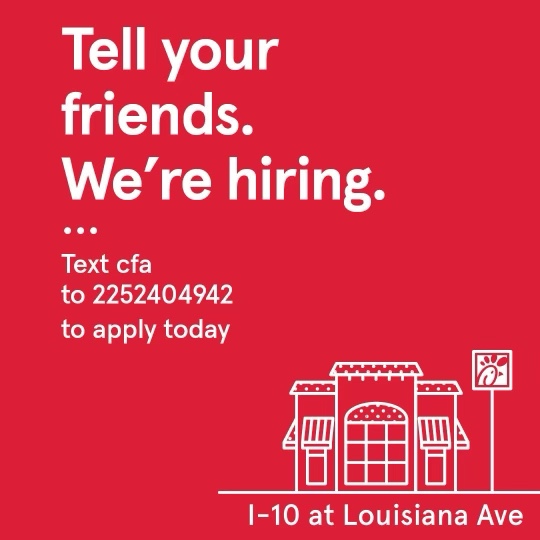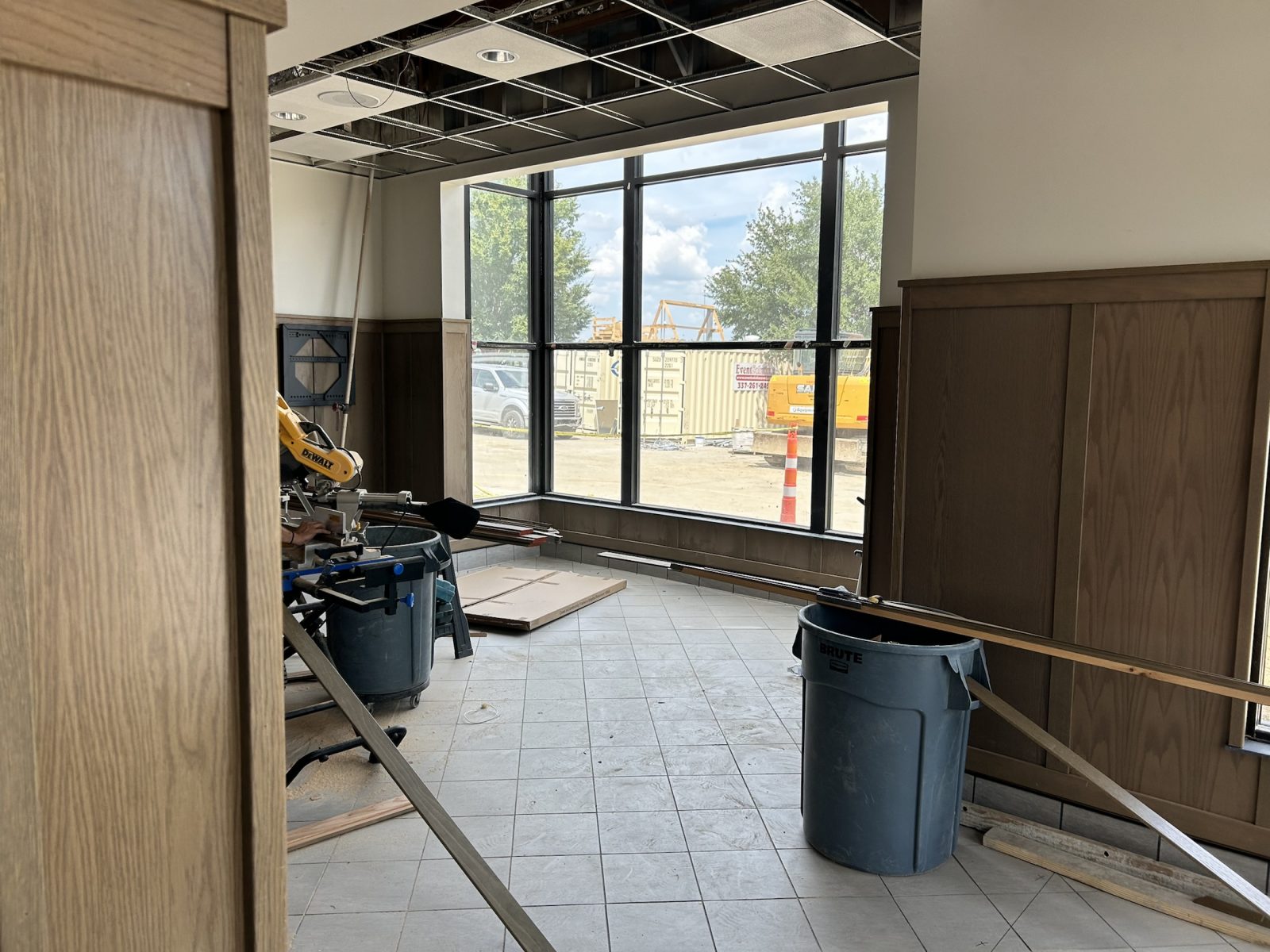 Former Playground Space